Published on February 24th, 2022
The latest Jujutsu Kaisen chapter is almost upon us! And it looks like Yuta is going to face some difficult battles that have been waiting for him in the Sendai Colony. Will he win these fights like he's been doing? Or will he be defeated? Let's find out!
You can find everything you need to know about this week's chapter of JJK, and more down below! From spoilers to release dates, listicles, and more you can find everything you need to know right here on Anime Senpai.net!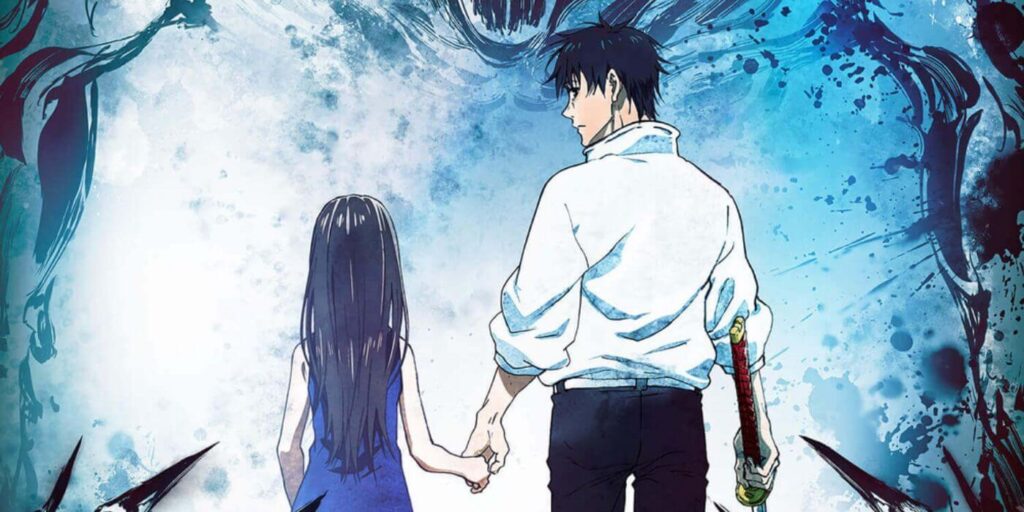 Chapter 175 Recap
Before we jump into chapter 176's spoilers, let's do a quick recap of what went down in the most recent release of Jujutsu Kaisen, chapter 175, titled, 'Sendai Colony 2.' Be sure to read the chapter yourself, you can find it for free, and officially down below!
After killing 1 out of 4 of the Sendai Colony's strongest players Okkatsu has destroyed the deadlock between them. Due to the falling of one of the strongest a new player approaches Yuta, a cursed spirit in the shape of a bug?
As Yuta fights this, Kurourushi character he realizes that two stronger players are watching him, to not give himself away he decides not to use his reverse cursed technique or Rika. However, after continuously fighting Yuta is forced to reveal his reverse cursed technique to defeat his opponent.
The chapter comes to a close as Yuta gains his 5 points from killing a player. But right before the chapter closes out we see a third sorcerer drop down in front of Yuta and use her own cursed technique. What are her powers all about? And can she take Yuta down? Let's find out together down below!
Chapter 176 Spoiler
Now that we are all caught up, let's dive right into chapter 176. Warning, however, some raws for the upcoming chapter are already out so there are confirmed spoilers below, you have been warned.
The chapter seems to kick off with Uro launching an attack at Yuta. Everyone's favourite JJK student is about to fight back when he sees his arms bend out of proportion. Unsure of what's going on Yuta decides to stay on the defensive, as a precaution. Unsure of what to do, Yuta begins talking with this flying opponent to try and understand her.
However, this only angers her as she quickly snaps and asks if he's from the Fujiwara clan. Yuta tries to respond to her but before he can even speak with her his second opponent, Ryu attacks out of nowhere! Not wasting any more time Yuta launches himself at Ryu and begins to attack him.
Ryu tries to hit him with a couple of blasts as his opponent, Yuta closes in. After supposedly landing a shot on him Ryu relaxes and lets his guard down, only for Yuta to appear behind him and strike him. Ryue gets blown back by this attack but doesn't seem to be too phased as he lands on his feet. The chapter closes out as both sorcerers stare each other down, promising us a very exciting 1v1 for the next chapter.
Raw Scan
Raw scans for chapter 176 are not currently available at the time this article is being written. However, if any, do come out we will make sure to update this page.
Release Date
The upcoming chapter of Jujutsu Kaisen is set for release as usual. Meaning we will be able to see a chapter 176 release officially on Sunday, February 27th, 2022. As of right now, there is no word on the chapter being delayed, however, if anything is released we will make sure to keep this article updated.
Where To Read
You can read Jujutsu Kaisen officially and for free on both Viz.com and Manga Plus. Please do, as this supports both the author and the series.
Let us know what you think of this latest chapter in the comments below. For more news about everything anime and manga, be sure to visit our main Anime Senpai page! We have new articles daily, so check it out!
We will be back next week with even more JJK content so stay tuned till then.