On Sept 3rd, volume 100 of Eiichiro Oda's One Piece has been released. A newspaper advertisement commemorating the 100th volume of One Piece shared an image of Oda drawing at his work place. At the right of the image you can see thw words written:
"The Story is in its final stage"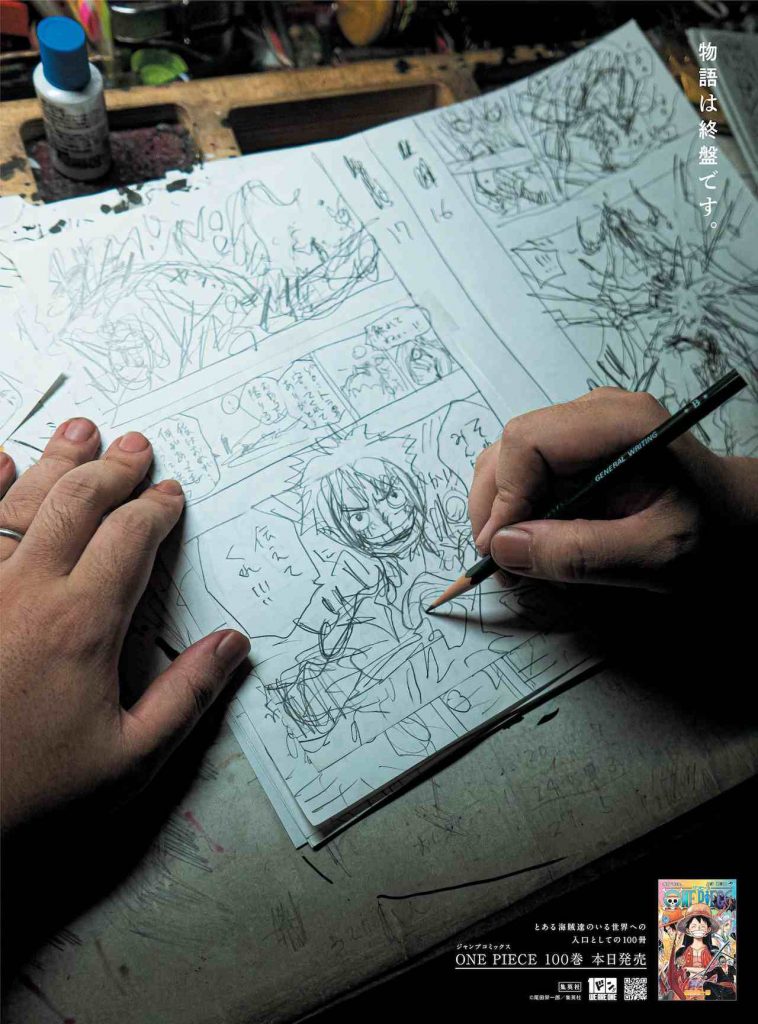 One Piece manga started serialization in Weekly Shonen Jump on July 22, 1997. Manga reached 1000 chapters in January of this year. Currently, One Piece manga has more than 490 million copies in circulation.
Anime adaptation of One Piece started in 1999 by Toei Animation. Anime is close to reaching 1000 episodes. If no further delays happen, One Piece 1000th episode will broadcast on November 4. The franchise will also get a "special news" on the occasion of 1000th episode. A live action series is already in production by Netflix.
One Piece received praise for its narrative, art, characterization and humor. Several volumes of the manga broke publishing records, including the highest original circulation of any book in Japan. In 2015, One Piece established the Guinness world record for "the most copies published in the same series of comics by a single author".
When One Piece Will End?
It is really difficult to answer this question. In August, 2020, Oda said that he plans to end the series in four to five years. Considering the pacing of the manga and the mysteries that are yet to be solved, it might take 7 to 8 more years.