Published on December 29th, 2021
A recent leak from the upcoming Rent A Girlfriend manga chapter 218, which will be released on Jan 5, has left fans unhappy and irritated. In the leaks of chapter 218, you can see some explicit scenes of Chizuru Mizuhara which are honestly close to being an adult doujinshi.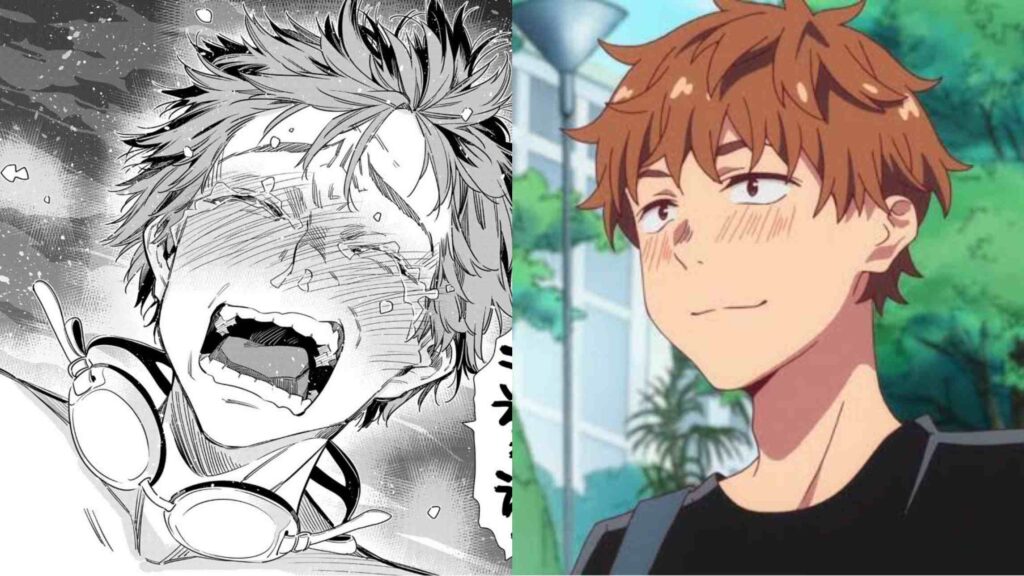 A total of 8 pages have been leaked from chapter 218, where you can see Chizuru Mizuhara having relationship with Umi Nakano, and we see some explicit scenes of both of them together. The story doesn't end here, as these NTR scenarios are actually imagined by MC, Kazuya, and he actually gets turned on by imagining these scenarios. In the final scene, we see him crying yet still turned on.
Obviously, these leaks are not well received by fans, as it totally destroys Kazuya's character development. Many fans have called out to the author of the series. Many fans believe that the manga should already be over, but the author is just squeezing the story. Here are some of the fans reaction:
Biggest Flop
Worst Manga
Chizuru and Sumi chan deserve to be in a better manga than this one. Wtf
Kazuya had definitely earned my title as the worst leading man ever. No offense to the author, but this manga is just awful. WHY THE HELL I CAN'T STOP READING IT?
Kazuya and Mizuhara don't deserve to be humiliated. Chapter 218 Ruins Kazuya's Development Not Funny, Apologize To The Fandom
The manga Rent A Girlfriend is written and illustrated by Reiji Miyajima. The series began its publication in the weekly Shuukan Shonen Magazine of Kodansha publisher, since July 2017. Currently, the manga has 23 volumes published in total. An anime series was produced by TMS entertainment which aired in July 2020.
Synopsis
Abandoned by his girlfriend, emotionally shattered college student Kazuya Kinoshita rents a girlfriend to forget his sorrows, from a mobile app. At first, Chizuru Mizuhara seems to be the perfect girl with everything you could ask for: a great look with a cute and caring personality.Seeing mixed opinions on his profile after their first date, and still haunted by his previous relationship, Kazuya believes that Chizuru is only playing with men's hearts and leaves him a negative rating. Angered by her client's disrespect for her, Chizuru reveals her true nature.After a series of events, Kazuya and Chizuru are forced into a false relationship, acting as if they really are in love.
© Reiji Miyajima / Kodansha Production Committee