Published on January 14th, 2022
Kintetsu Yamada's romantic-comedy manga series, Sweat and Soap will be getting a live action TV drama series, which is scheduled to premiere on February 3rd.
Kanta Satō will play the role of Kōtarō Natori (boy), while Yuno Ōhara has been cast for the role of Asako Yaeshima (girl).
To commemorate this TV drama announcement, the production committee released a new poster, which is inspired by the cover of volume 1 of the manga.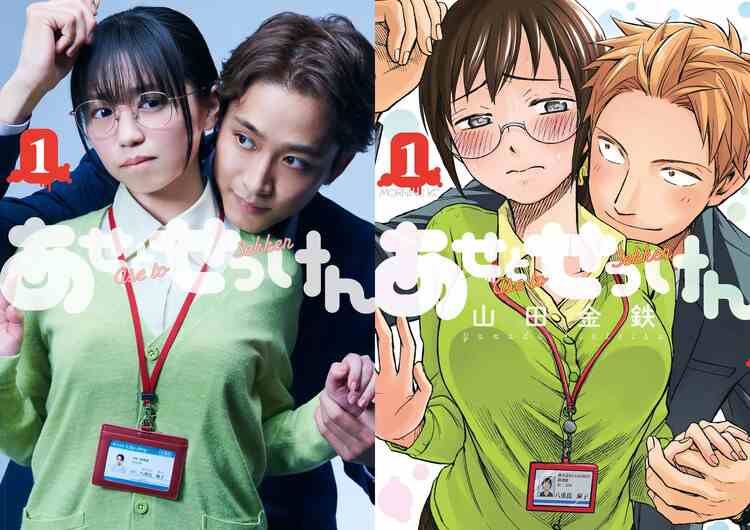 The script of the drama will be written by Tete Inoue, Santa Ikegame, and Moral (also wrote the script for live-action The Way of the Househusband). Shūhei Shibue and Yuki Kumagai will be directing the series.
Synopsis
Asako's living her dream, working at the toiletry maker Lilia Drop. Little do her coworkers know, the reason she loves the company so much is that she's ashamed of her body odor, and their soap is the only thing that does the trick. So when the company's lead product developer, a perfuming genius, approaches her in the lobby and wonders what "that smell" is, she's terrified … but could it be … that he likes it? And, even more surprising to Yae … does she like him?
The hilarious ups and downs of an office romance at a personal care products company are the subject of this sexy, strange romp. Sweat and Soap combines the odd-couple chemistry of Wotakoi, the "too real!" workplace comedy of Aggretsuko, and a heavy dollop of office steaminess!
Kintetsu Yamada started writing the manga series in Kodansha's digital seinen manga magazine D Morning from June 2018, the manga series ended in Janaury 2021. MBS is producing the live action drama series, which will be released on Feb 3rd, 2022.