Published on May 24th, 2022
The Quintessential Quintuplets is one of the most romantic comedy anime. A few days ago, the franchise released a film which adapts the remaining chapter of the manga series. The film also revealed the winning girl at the end, and keep reading below to know if the ending was different from the manga or not?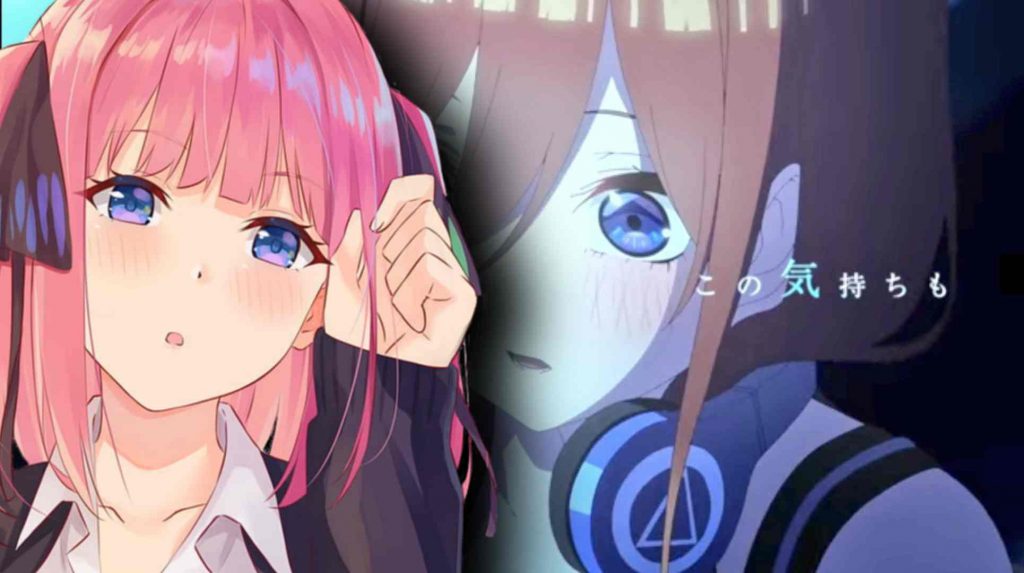 The romantic comedy film focusing of quintuplet sisters was released in Japan on May 20, and it has been doing surprisingly well at the box office. In the first 3 days of release, the film has earned 390 million yen (US$3,05 million) and sold 260,000 tickets. In comparison, Morbius, The Batman, and Doctor Strange: Multiverse of Madness earned less on opening weekend in Japan. On Japan's box office, the film ranks second only to Shin Ultraman at the moment.
According to the popular Japanese blog, the ending of the film is same as the manga, meaning the winning the girl is still, Yotsuba Nakano. However, the movie has added some original content, making it more convincing on why Fuutaro choose Yotsuba Nakano at the end.
One of the fans wrote: "The end of the movie was 100 times better than what was attempted in the original manga, so even if you are not a fan of Yotsuba, you should see it. The sisters' and Fuutarou's acting is outstanding".
Another fan said: "Most of the events leading up to Yotsuba's victory within the film were added as original content".
For worldwide fans, there is still no release date announced at the time of writing. The film is based on a manga written and drawn by Negi Haruba, who published the manga series in Weekly Shonen Jump between 2017 and 2020. The manga has inspired two anime seasons as well.
Synopsis
Uesugi Fuutarou, a high school second-year from a poor family, receives a highly appealing offer to work part-time as a tutor… but his students turn out to be girls from his own class! What's more, they're quintuplets… and all five are beautiful, but happen to be problem students who have borderline grades and hate studying! Looks like his first assignment will be to win all the sisters' trust?! Every day is a wild party in this rom-com centering around the quintuplet sisters of the Nakano household!
Source: Yaraon