Updated on February 10th, 2022
Jujutsu Kaisen leaks are HERE! And it seems that it's finally Yuta's turn for an arc! With Itadori and Megumi all wrapped up in the Tokyo colony it's Yuta's time to shine in the Sendai Colony! What exactly goes down 'Sendai Colony 1,' read on to find out!
You can find everything you need to know about this week's chapter of JJK, and more down below! From spoilers to release dates, listicles, and more you can find everything you need to know right here on Anime Senpai.net!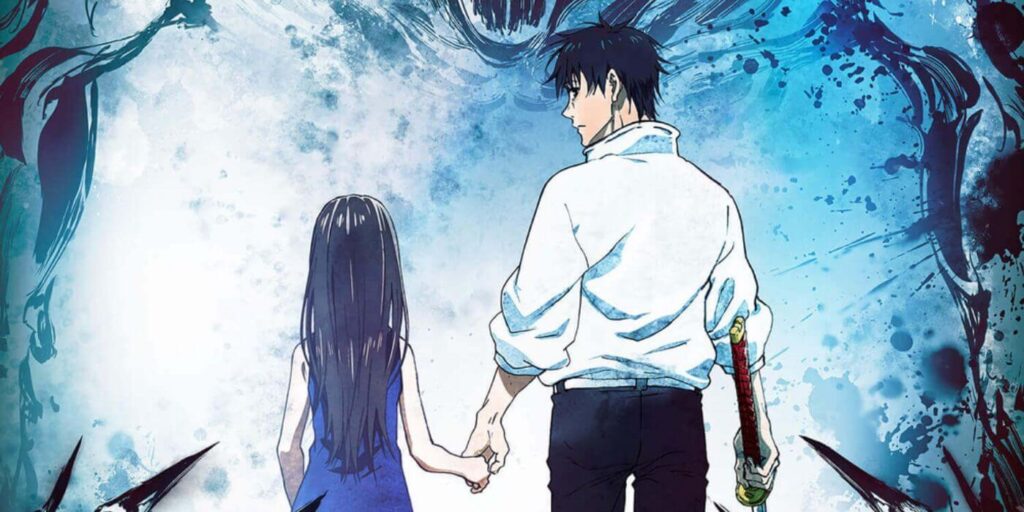 Chapter 173 Recap
Before we jump into spoilers for chapter 173 let's do a quick recap of what went down in the most recent chapter of the series, titled, 'Tokyo No.1, Colony 13.'
As teased in the chapter before, Reggie did in fact end up dying from the divine dog's bite. Before he dies, however, Reggie surprises both readers and Megumi as he gives Megumi all of his points before death, as a good deed before death. Of course, Megumi also questions the sorcerer on what he knows of the current situation but he claims that he barely knows anything.
After hearing about Reggie's death Hazenoki, (who's still fighting Takaba by the way), decides to end his fight and walk away from the colony. We also learn something major regarding Takaba's cursed technique, you can read the manga officially for more on that though!
The chapter comes to a close as we meet four brand new sorcerers…..and then Yuta kills one. But now that the four-way deadlock these sorcerers had has crumbled what will happen to Yuta and everyone else? Let's find out together below!
Chapter 174 Spoilers
Now that we are all caught up, let's dive right into chapter 174. Warning, however, some raws for the upcoming chapter are already out so there are confirmed spoilers below, you have been warned.
Remember how we mentioned four new characters in the recap of the last chapter, (seriously go read it), well two out of the now three new characters realize their enemies shinigami disappearing. The two that realize this are Ryu Ishigoori and Takako Uro. Now that Yuta's broken the four's deadlock Kurourushi, (the last of the four new characters) begins to make moves.
Back with Yuta, after noticing something strange he tells the civilians near him to begin running into the stadium immediately. As they begin to run an insane amount of cockroaches appear in waves managing to grab one civilian and kill him grotesquely before Yuta can even step in. With no other choice, Yuta summons Rika and begins to fight off the wave of roaches.
In a single swing of his sword, Yuta is able to burn away and kill the waves of cockroaches. This surprises both Uro and Ryu who are watching from afar. As Yuta continues to fight we learn his true goals in this colony. He wants to use his points to create a rule that allows players to enter and exit colonies freely however since there are players like Druv and Kurouroshi who kill humans regardless he must wipe them out first.
The chapter comes to a close as Yuta promises to be the one to kill Kenjaku and win 400 points. But before that, he must face another threat. As seen on the last page of the chapter Kurouroshi approaches the hero with his weapon drawn.
Raw Scans
Raw scans for chapter 174 are not currently available at the time this article is being written. However, if any, do come out we will make sure to update this page.
Release Date
Jujutsu Kaisen chapter 174 is currently expected to release Sunday, February 6th, 2022. As of the writing of this article, there have been no announced delays to the upcoming chapter. Meaning that the official English release of JJK will most likely stick to schedule and release on Sunday as usual.
Where To Read
You can read Jujutsu Kaisen officially and for free on both Viz.com and Manga Plus. Please do, as this supports the author and the series.
Let us know what you think of this latest chapter in the comments below. We will be back next week with even more Jujutsu Kaisen content so stay tuned till then.