My Hero Academia is one of the most famous Manga of this generation and needs no introduction. The latest chapter of the Manga, Chapter 390, is set to be published on Monday, June 5th, 2023. Spoilers for chapter 390 are already out.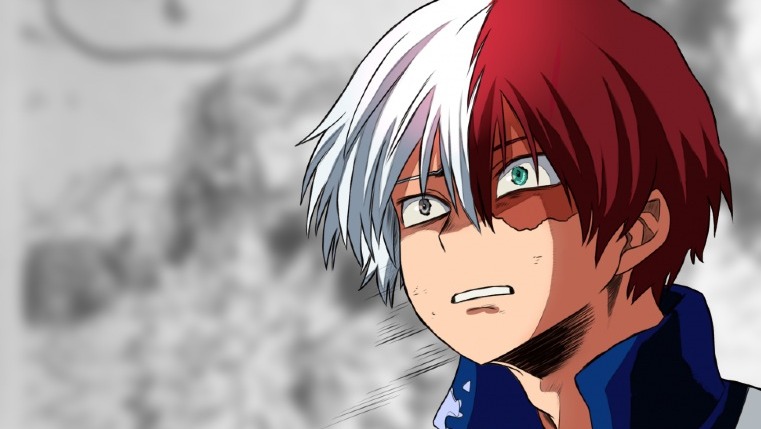 The Manga went on a break due to the author's physical health. The chapter was slated to release before the break on May 28, 2023. Here is everything you need to know about the spoilers and raw scans of chapter 390.
Also Read: My Hero Academia Manga's Repeated Breaks Have Fans Worried About the Author's Health
Before we dive into the spoilers for the upcoming chapter, here is a short recap of the events in chapter 389!
Chapter 389 Recap
My Hero Academia chapter 389 wholly focuses on Todoroki's family and the struggle to contain the vengeance flames of Toya Todoroki throughout the whole chapter.
Toya always wanted his father, Endeavor to look at him and acknowledge his power. Toya was close to exploding in chapter 389, which made Endeavour acknowledge his abilities and try to stop him in every way possible.
He even wept that if Endeavor had acknowledged him before, all of this would not ever happen in the first place.
The struggle against Toya's flame of vengeance gets surreal as Endeavor alone can no longer control him. Endeavor's wife and Toya's siblings are all racing against time to stop Toya from exploding. Thanks to Ingenium's boost, Shoto would stop Toya with his half-and-half quirk to the maximum extent.
My Hero Academia Chapter 390 Leaks
As of writing this article, multiple leaks about the events of chapter 390 have surfaced all over Twitter and other social media.
The chapters start with Shoto reaching Gunga, thanks to the transonic speed of Iida. Iida thanks Shoto for making him reach his limit and true potential, as he always wanted to be a hero who wanted to help others with his speed.

He expects Shoto to do the same with the situation revolving around Toya. Tsukauchu now realizes what All Might meant by calling Toya and Iida the key to this situation.
As soon as Shoto reaches Gunga, he muses that Toya's situation is not simple as he thought. Shoto, glad his whole family is there, uses his "Great Glacial Aegir" ability to freeze the area immediately.
Shoto realizes his frost ability is inadequate, as he has not mastered his ice quirk. Toya, now awake, wishes that everyone around him should burn to death with him.
Toya's body is in scraps; his eyes and jaw are destroyed. Even if Toya survives the massacre, he must spend his life in significant rehabilitation, as he is trapped inside Shoto's glacier.
Before passing out, Endeavor apologizes to every family member present there.
Otherwhere, Toga finally realizes that Toya's battle has reached an end and wonders if Toya was able to smile in the end.
Where To Read?
My Hero Academia can be read officially on both sources, Viz Media website and Manga Plus app. Please support the series by reading it on the official sources and purchasing a copy if it is available in your area since that motivates the author to craft more great stories like this!

We will keep you updated as soon as more information comes out!