Published on September 16th, 2021
On May 8th, 2021, through a special live stream event, it was announced that Overlord will be getting a season 4, and a brand new film. Here is everything we know about Season 4 Plot and Release Date.
Overlord is one of those anime series that slowly builds up the plot and the character development. Once you get past the initial 3 to 4 episodes, there is turning back. You could watch the whole season of Overlord in one sitting, and will never get bored.
Overlord Season 4 Story
Overlord is a Japanese light novel series written by Kugane Maruyama, Since the release in 2021, so far 14 volumes have been published. There are currently 3 anime seasons produced by Studio Madhouse. First season started airing in Sept 2015 while the 3rd season aired in Jan 2018.
As confirmed by Studio Madhouse, Overlord movie will adapt the "Holy Kingdom Arc" which is the story of volume 12 and volume 13 of the light novel series. In "Holy Kingdom Arc", the kingdom gets attacked by the demon emperor Jaldabaoth, the kingdom has no option but to team up with the lord of death, Ainz Ooal Gown to take down Jaldabaoth demon.
Overlord season 4 will most likely adapt the volume 10 and volume 11 of the light novel series. In volume 10, the story focuses on Ainz Ooal Gown facing resistance from other nations as he tries to strengthen his newly born Sorcerer Kingdom. In Volume 11, the story will focus on Ainz trying to make an alliance with the dwarf kingdom.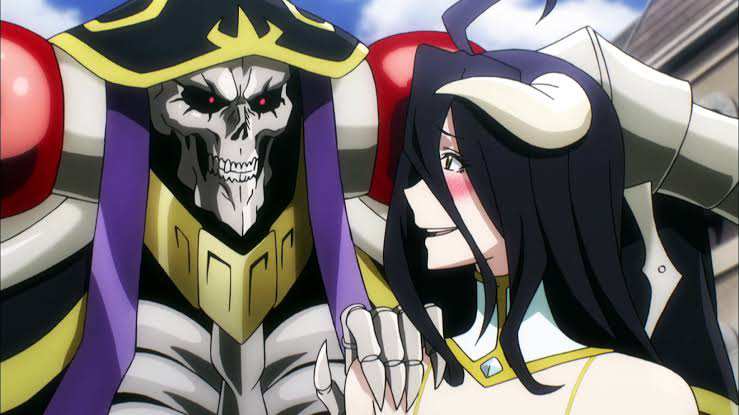 Season 4 Release date
Overlord season 4 release date has yet to be announced by Studio Madhouse. According to many fan speculation, season 4 will come out in early 2022. As the movie adapts the story after the events of season 4, it will most likely be released after the season 4 premiere.
Where to read the manga after Season 3?
Unfortunately, the manga of the series is way behind the anime. Overlord manga started serialization in 2014, illustrated by Hugin Miyama.
If you cannot wait for anime to return, and want to know what happens next in the story, you can read the light novel series. Overlord currently has 14 volumes while until season 3, anime has only adapted the story from the first 9 volumes. You can start reading a light novel from volume 10. Fun Fact: Author of the series has stated that the story will end in 17 volumes.
Where to watch online?
Overlord all three seasons are currently available on Hulu, Funimation, Crunchyroll and Amazon Prime. Unfortunately, the series isn't available on Netflix USA at the moment.
Also read out our article on Welcome To Demon School! Iruma Kun season 3.
Synopsis
When a popular MMORPG is scheduled to be shut down permanently, veteran player Momonga refuses to log out. As NPCs begin to develop personalities and minds of their own he decides to put his skills to use as the game's new overlord. (Crnchyroll)