As of yesterday afternoon, it's official, the Ayashimon manga series has been cancelled. With so many of Shonen Jump's mainstay manga coming to a close soon, the magazine is in search of its next big hit. Sadly, it seems Yuji Kaku's, "Ayashimon" didn't fit what they were looking for.
However, with that said there are two brand new manga on the block, so let's see if they can fulfill what the magazine is looking for. Welcome to Shonen Jump's latest series, Aliens Area and Ruri Dragon!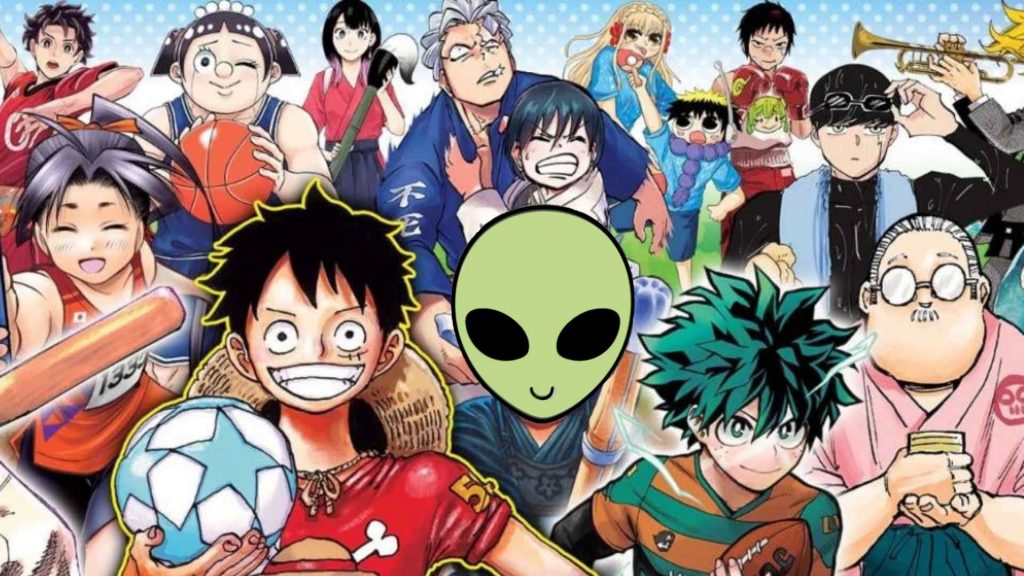 Goodbye, Ayashimon.
Before we get into the new series that Jump has announced, let's take a brief moment to appreciate Yuji Kaku's, Ayashimon. I personally loved this series and its many different characters and world. Although it can be a bit confusing at times, I believe that given some time this series could have pulled in a strong fanbase and have a nice long run. Sadly the series just took too much time to get off the ground and was shut down by its 25th chapter.
Hopefully, this cancellation doesn't take too much out of Yuji Kaku and he can land on his feet. His other manga are all very interesting and original and I would highly recommend a number of them. Speaking of his other works be sure to check out the anime adaptation of his most popular series, Hell's Paradise! As someone who has read the manga, I promise it'll be an amazing series!
Aliens Area!
Hello Aliens Area! This is the first of Jump's latest two series and seems to be focusing on…Aliens! The series is described as a cosmic battle action and fantasy series full of aliens. The series is written and drawn by Naba Fusai, who has had a couple of interesting manga serializations before but nothing too notable as of yet!
With other manga series like Dandadan featuring aliens and all sorts of other strange things, I'm excited to see this series take on extraterrestrial creatures! Currently, there is no official synopsis or sneak peek at the series as of yet. However, you can check out the first chapter this Sunday officially and for free on both Viz Media and Manga Plus.
Ruri Dragon!
Next, we welcome the more anticipated of the two series, Ruri Dragon! This series is one of the most anticipated after the release of the Ruri Dragon one shot back in Jump Giga Winter 2021! The one-shot has also garnered a view count of over 1 million views on its voiced comic, which was posted over on Jump's youtube page!
The series is written and drawn by Masaoki Shindou who up to this point has published and released multiple one-shots, most of which have been well received. Some of them even going on to win awards. His one-shot "Joreishi Rentaro no Yakusoku" actually won him this new serialization back in 2017! Ruri Dragon is expected to release its first chapter in Shonen Jump #28, which is currently set to release on June 12th, 2022!
Based on what we know from the 2021 one-shot, Ruri Dragon follows a high school girl that suddenly grows horns and discovers her father is a dragon. The series is expected to be a comedy/slice of life manga, one of many of Shonen Jump's new comedies. You can check out the series, when it releases, officially, and for free on both Viz Media and Manga Plus!
And there you have it, Shonen Jump's two latest series. Both seem promising and could be a fun new read. Let's just hope that neither of them gets axed like their predecessors. With that said, what are your thoughts on the Ayashimon axe? Were you reading the series weekly? And of course, what do you think of these two new series? Will you be checking them out once they release?
As always we love to hear your thoughts and opinions so be sure to leave what you think in the comments below!