Square Enix is known for video games, but they are also in the business of manga publishing since 1991. Many popular mangas, including My Dress Up Darling, Fullmetal Alchemist, and Soul Eater, are published in Square Enix's Monthly Shonen Gangan magazine.
Until now, Shonen Gangan magazine's mangas were distributed outside Japan via third parties. However, Square Enix has now made accessible their manga app, Manga Up! to fans outside of Japan. Fans can read their favourite series in English using Manga Up! but many fans are pointing out the excessive censorship present in the app.
My Dress Up Darling is one of the manga series that majorly depends on its ecchi theme, but the excessive censorship has almost made it unreadable. Manga fans took to Twitter to express their worries,
As seen from the above post, Manga Up! app not only censors cleavage, but in some instances, the knee cap is also censored. After fans pointed out the censorship, the official Twitter account responded with a Tweet explaining that censorship was unavoidable if they wanted to release the app worldwide. However, fans were not satisfied with this answer, as some of the replies from the Twitter post suggest:
Here's an easy trick. if you have to censor it. Don't bother with it. Unless you have any option to provide an uncensored version you're just giving people another reason to pirate manga.

Replied @gorydergo
I legitimately thought this system was a great idea but I can't support this. If certain locations need that type of heavy censorship make it location based. If it comes down to phone providers then release a PC version.

wrote @pstevo123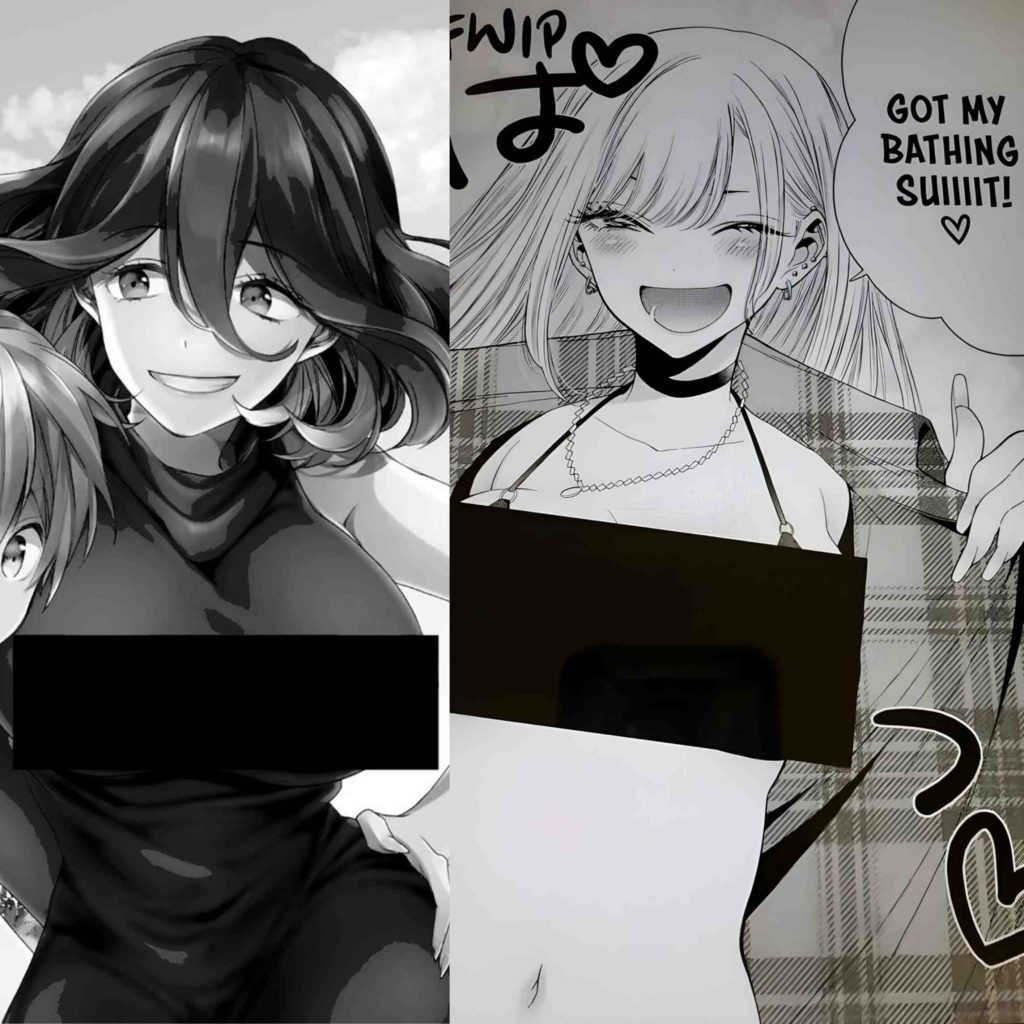 Besides the excessive censorship, the app uses an odd microtransaction system to read the manga. Manga Up! app gives you free UP points (in-app currency) every day, which you can use to read up to 8 free chapters daily. But the manga chapters aren't unlocked permanently, you can read the chapter unlimited times for 72 hours only, and after that, you will have to pay for it again.
Besides the time limit of 72 hours, manga chapters are divided into smaller parts (chapters), so the readers will consume their UP points quickly and eventually have to buy more UP using real money.
You can download the app for free on Google Play Store for Android and App Store for iPhone users.