2022 was one of the most prestigious years for anime fans as many excellent series were animated and took over the world.
One of the most fan-favourite series of the year was Blue lock which aired its Cour 1 from October 2022 to December 2022.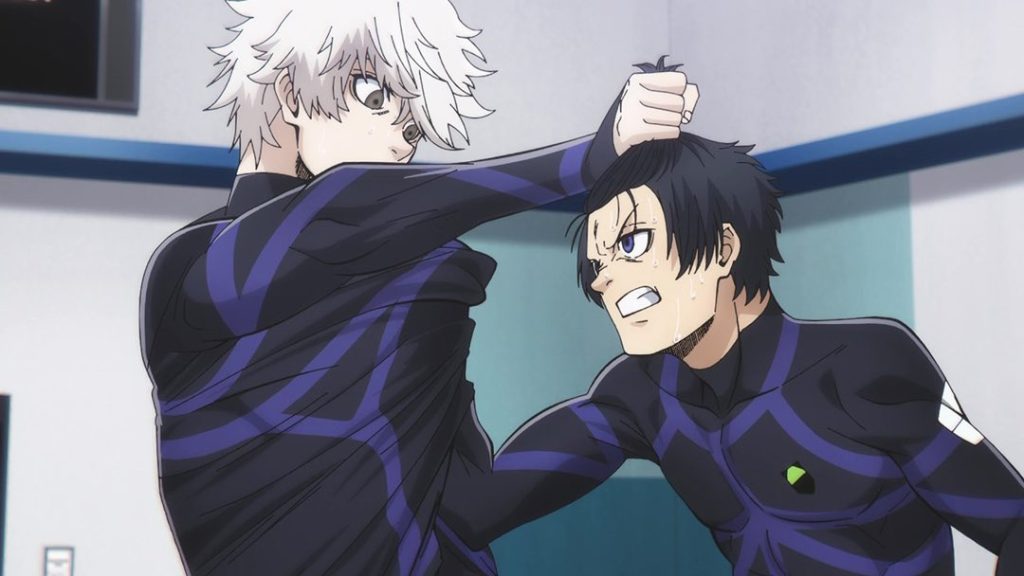 The second half of the series was scheduled to release on January 7 2023, with the story picking up from the second selection arc.
In the latest episode, Isagi, Bachira and Nagi team up to go against the Rank 1,2,3 players in the blue lock program
The game starts with Isagi and the others combining to score a goal with minimum difficulty. Despite being the top 3 players in the program, they could not live up to expectations.
It looked like the game was about to be one-sided until Rin decided to humble them and score a goal directly from a kickoff.
After the first goal from team white, Isagi realized their differences in abilities were way too drastic, to begin with.
Aryu adds more pressure on them, steals the ball from Isagi and makes the score 2-1. Team White starts again with the ball, and as Aryu covers Nagi, Bachira decides to play alone and goes against Tokimitsu. Tokimitsu starts to worry that if he loses, he will be kicked.
Suddenly he snaps and takes the ball away from Bachira, which is a shock to everyone since Bachira was one of the most skilful dribblers in Blue lock.
It looked like it was a fluke, but then he started to pocket Bachira and not let him dribble like he used to, which caused team white problems as he was their leading creator.
To add more problems, he also scored a goal which made the score 3-1 and was excavating the difference in their abilities.
It was only a short time before Rin scored directly from a corner, making the score 4-1, with the chances of Isagi winning this match almost null.
Although Isagi and the other score one back, it is not enough to win the game, and they get eliminated, with Bachira being selected from the opposition team to join them and goes to the next stage.
Preview Images:
Blue Lock episode 14 preview images have been released.
Release Date and Time:
Blue Lock episode 14 is scheduled to be released on Saturday, January 14, 2023. Crunchyroll will be streaming the anime to North American fans. Muse Asia and Netflix will be streaming the series in selected regions.
Blue Lock episode 14 release time for the international audience is as follows:
Pacific Time: 9:30 AM PDT
Central Time: 11:30 AM CDT
British Time: 5:30 PM GMT
European Time: 6:30 PM CEST
Indian Time: 10:00 PM IST
Eastern Time: 12:30 PM EST
Philippines Time: 12:30 AM
Where to watch:
The original television network for this anime in Japan is TV Asahi. Its English television network in Southeast Asia is Animax Asia.
Crunchyroll has a license for Blue Lock outside Asia, and the Media link supports this show in South Asia.
Well, the availability of these platforms will depend on your location. So, check out whether it is available for your region or not.