The latest chapter of Black Clover may have had the craziest cliffhanger we've seen in Black Clover in a while! And though we are all excited to learn more about Yami and his surprisingly dark Itachi Uchiha-like past sadly, the series is on break this week.
Hold on! Just because the manga is on break doesn't mean we don't have any information regarding the upcoming chapter. We still have the new release date and a recap of what went down in the latest chapter. We have all of this and more, so be sure to read on!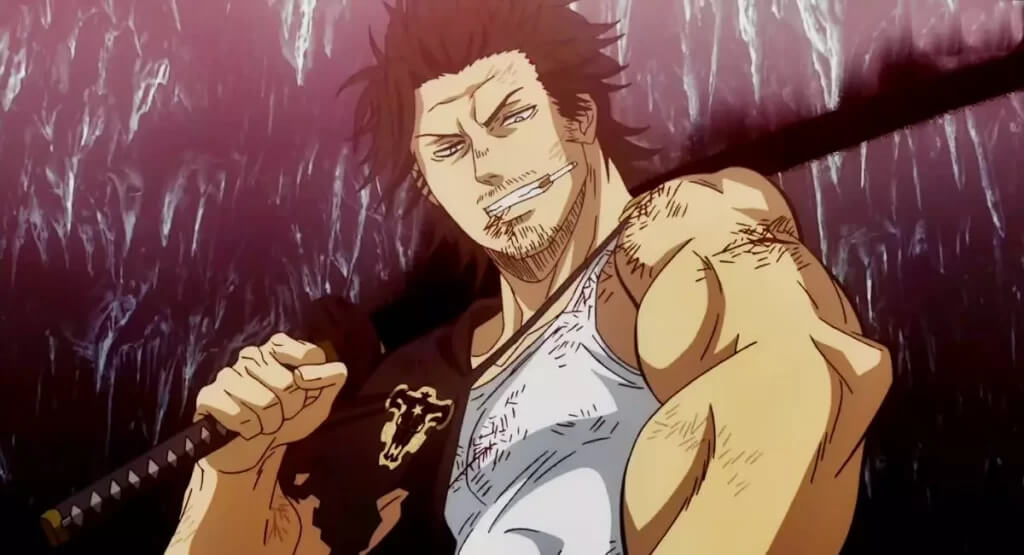 Chapter 341 Recap
Since there's no new chapter this week, there are no spoilers to jump into, hence no reason to do a recap, but let's still go over what happened in chapter 341. For those unlike myself who may have forgotten.
Chapter 341, titled "Hazy," starts with Asta continuing his training with three brand-new characters! Imari Komari, Ookadai Zaemon, and Haegatsuji Jouzou, all members of the Land of the Sun's Ryuzen Seven! On behalf of Ryuuya, the three are taking the day to train Asta. Essentially the foreigner has taken a break from getting beat up by Ichika, instead getting destroyed by these three and their powerful Zetten technique.
After much training, Asta lies back and thinks back on everything he learned today. He's so deep in thought that he doesn't even notice the arrival of Ichika, who seems to be watching over him. As she explains, since Ryuuya is busy with actual work, she has been assigned with supervising Asta, which also means she has to answer any of the mage's questions.
Something Asta takes advantage of, immediately asking about Ryuuya's right eye. Explaining that the Land of the Sun's administration is still pretty unstable, Ryuuya's right eye essentially gives him the ability to keep everything in check; that's right, the Shogun of this strange country has the ability of Clairvoyance. Clairvoyance, or as Ichika calls it, Tengentsuu, gives Ryuuya the ability to see everything that is happening in the present, which does explain some things.
After fangirling for a bit over how amazing Ryuuya is, Ichika tries to end the conversation however, Asta has his hero to talk about, Captain Yami. Surprisingly, all the praise Asta gives the Captain of the Black Bulls is met with scorn as Ichika, the man's own sister, says that the man he speaks of is the worst type of scum. And here is where the bombshell twist of the chapter drops. Captain Yami, the man we know and love, apparently killed his entire family clan.
I know that sentence raises a lot of questions, but as of right now, that's all we know. It looks as if the next chapter will go into all this with a flashback scene, but once again, that won't be coming for another extra week! Whatever the case, this gives us more time to theorize!
Chapter 342 Spoilers
As you can probably tell, chapter 342's spoilers are currently not released yet, nor will the chapter be. This is of course, because the manga is on break, hence meaning there is nothing to be leaked. The manga is expected to be back on track next week, Sunday, November 6th, 2022. Meaning that chapter 342's spoilers and leaks will be delayed till next week.
Release Date
Black Clover chapter 342 is scheduled to release on 6th November 2022. The manga has been delayed this week, most likely to give the staff a very well-deserved break.
Where To Read
You can read Black Clover officially and for free on both Viz Media and Manga Plus. Of course, you can also read the series through the recently launched Manga Plus app. Please try to read the series officially, as this supports both the author and allows them to create more stories.
Let us know what you think of this week's chapter in the comments below. For more news about everything anime and manga, visit our main Anime Senpai page! We have new articles daily, so check them out!
We will be back next week with even more Black Clover content so stay tuned till then!