Chainsaw Man has some unique and peculiar characters which are introduced throughout the series. But, finding the worse one might be complicated as all of them have some unique qualities that make them lovable.
A popular Japanese website, Suki Kira, which gets more than 7 million visitors per month, has a very unique method where you can vote for the characters not only those that you like but the ones you dislike as well. The list is called "unpopularity ranking" and you can vote for real life people as well as fictional characters.
When it comes to the unpopularity rankings of Chainsaw Man characters, the most surprising thing about the results of this ranking was the dislike viewers have for Himeno, as she received the most votes and ranked at the first position. Although she was the 14th most popular character in the series, according to another poll conducted on the same website. To get more depth into this, let's read some comments which were made targeting Himeno:
The only character I dislike from Chainsaw Man

Comment
The vomit kiss was simply the straw that broke the camel's back, since then I have a bad opinion of her

Comment
She would look better as a pro*titute than a demon hunter

Comment
Vomiting and dirty, I don't even like the way she looks.

Comment
Even in the animation, she still looks like a man. What a bad design

Comment
As you can tell, she is disliked so much because of her Manly character design and other things, with the cream of the crop being her vomit scene adapted in the anime.
Full Result of the Survey
Here is the full result of the survey for most disliked characters from the Chainsaw Man Series, in case you are interested.
| | |
| --- | --- |
| First Position | Himeno |
| Second Position | Makima |
| Third Position | Ghost Devil |
| Fourth Position | Tatsuki Fujimoto (The Author) |
| Fifth Position | Gun Devil |
| Sixth Position | Kobeni Higashiyama |
| Seventh Position | Darkness Devil |
| Eighth Position | Katana Devil |
| Ninth Position | Power |
The dislike for Himeno increased after the Anime
Recently, the seventh episode of the series got aired, with the vomit scene of Himeno. As expected, this didn't do well for her as the anime ignited the same response from the audience as it did with the manga. Here are some comments which Japanese viewers made after watching the anime:
They put Himeno as the best girl and I don't like that, in fact, I hate her

Comment
If she existed in real life, I would hate Himeno immensely .

Comment
They put Himeno as the best girl and I don't like that, in fact, I hate her

Comment
She acts with her heart, not her brain

Comment
Things went so far that a trend started among female Japanese audiences under the name 姫野嫌い which means "I hate Himeno" for quite a while.
Why does Himeno face so much dislike?
What we saw from all these responses is that Himeno is immensely disliked by the Japanese female audience. But is she that bad of a character? Here are some things which make her unlikable according to Japanese viewers:
She is considered a self-proclaimed easy woman as she gets over-friendly with every man character, which probably made people of the same gender as Himeno hate her. She was even famous as a kisser among other devil hunters, which added fire to the fuel for fans.
Her unconditional love for Aki Hayakawa and her girlfriend-like attitude toward him is also a problem. Aki has an immense female fan following in real life and seeing him fall for such a woman made everyone hate her.
During her fight with the Eternity Devil, she wanted to kill Denji, despite being a veteran devil hunter. This probably showed her image as a coward as all she wanted was to save Aki by sacrificing Denji.
Her attitude towards Denji is also a problem as she only wants to love her so that she can save Aki in the end making her image low and underwhelming.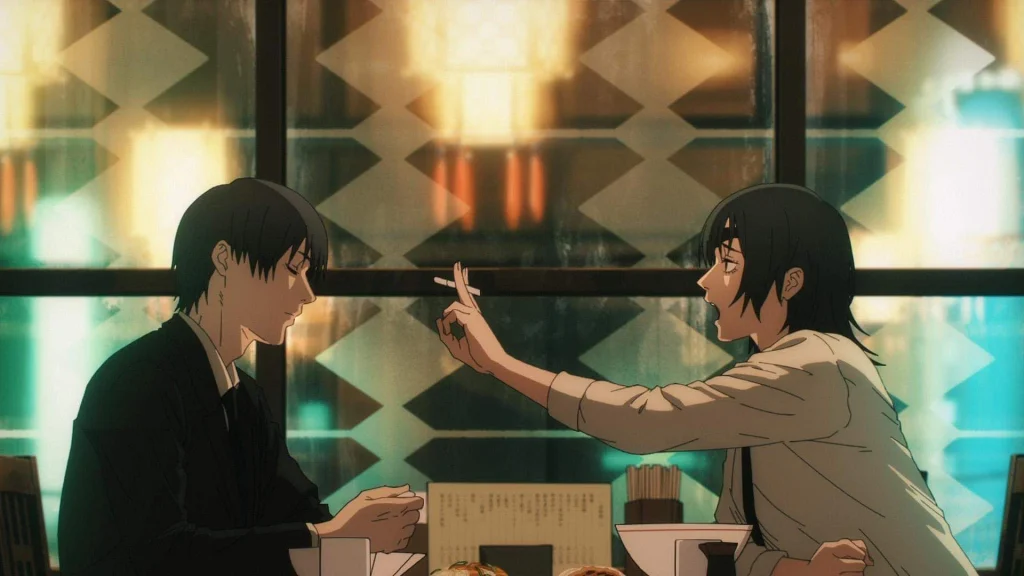 Despite all this, what are your views on Himeno as a character, especially the female audience who are reading this? We here at Anime Senpai would love to know what you think.
Update: After Chainsaw Man episode 7, the dislike for Kobeni has immensely increased and she is now ranked first, dethroning Himeno from the first position.