Published on December 29th, 2021
It seems like the Japanese novel community is now entering in a new trend, which is to make the title as unique as possible. This new tactic seems to be working out very well for authors. "It's not cheating If It is with your step sister" light novel volume 1 will be released on January 20, 2022.
As we previously reported about a novel "My Girlfriend cheated on me with a senior, So I am cheating on her" was released in Japan, and it became pretty successful in terms of sale. The publisher had to order a reprint of volume 1 because of how fast the series was selling.
Coming back to this new novel release, the series is written by Mitsuki Mihara, and illustrated by Tsukune flat. After reading the title, the series doesn't need any kind of synopsis, but here it is anyways.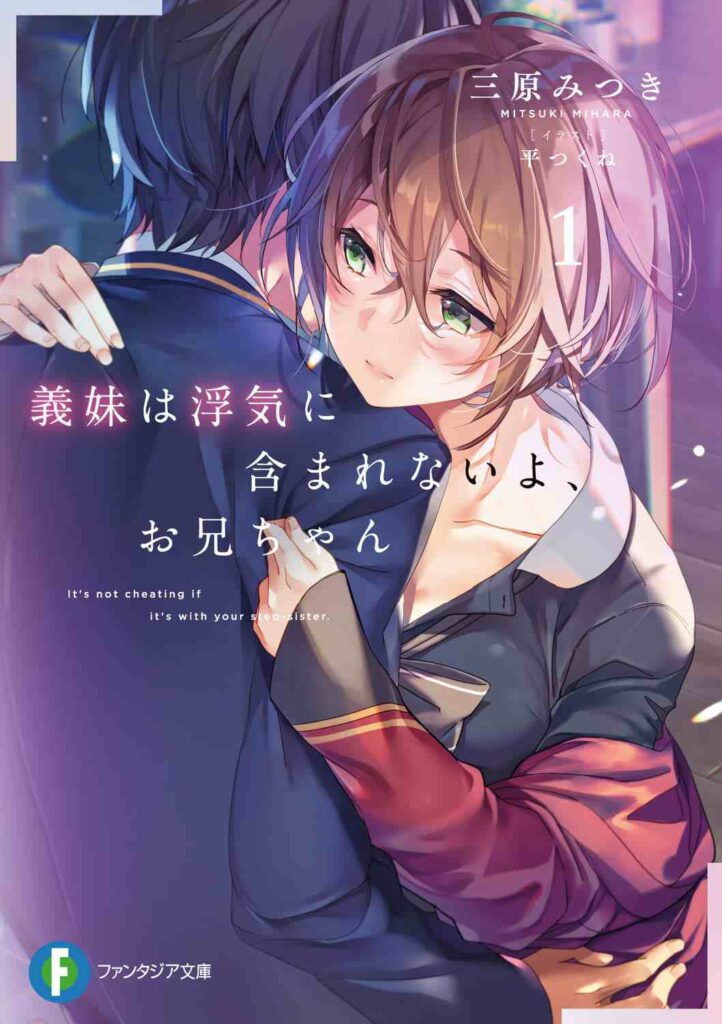 Synopsis
The main character's girlfriend is an overwhelming beauty, and has a cold personality, that is why she is called "Ice Queen". Surprisingly, she is an anime lover, and an Otaku. In reality, she is afraid of men, and can only talk to the main character. MC and the girlfriend, who are complete opposite of each other, are spending time with each other while growing closer step by step.
MC starts developing feelings for her step sister. This a the immoral romantic comedy story of the MC, who has a girlfriend but also an affair with her pretty step sister.
Characters Introduction
Hoshino Shiori is the girlfriend, who is called Ice Queen, due to her cold personality and beauty. She is surprisingly friendly and secretly an Otaku. She also wants to be a cosplayer.
Tsukigase Manaka is the step sister. A beautiful girl who is popular for her bright and friendly personality. She loves cosplaying, and her step brother.
MC (failed to translate the name from Japanese) is a first year high school student. He is good at sewing and making cosplay costumes. He has no fashion knowledge, but he is a genius.
© KADOKAWA CORPORATION 2021