The official Twitter account of the Jujutsu Kaisen anime adaptation revealed the new character designs for the main characters along with some new characters. In case you are unfamiliar, Jujutsu Kaisen season 2 will take us to 11 years in the past when Gojo and Geto were students at Jujutsu High. Season 2 of Jujutsu Kaisen will be released on July 6, 2023.
The second season of Jujutsu Kaisen is set to release in 2 cours. The Cour is the time span of 3 months when most seasonal anime series air. The first cour and second cour will adapt the "Hidden Inventory Arc" and "Shibuya Incident Arc."
Here are the detailed character designs for Jujutsu Kaisen:
Mei Mei is a top-tier sorceress skilled in manipulating crows via her cursed power, often battling alongside her sibling, Ui Ui.
Kento Nanami is a sorcerer who employs his unique cursed technique, Ratio Technique, to efficiently defeat enemies while showcasing his calm demeanour and tactical prowess.
Yu Haibara is a sorcerer from the Kyoto Jujutsu High School who, with his Blood Manipulation technique, confronts curses.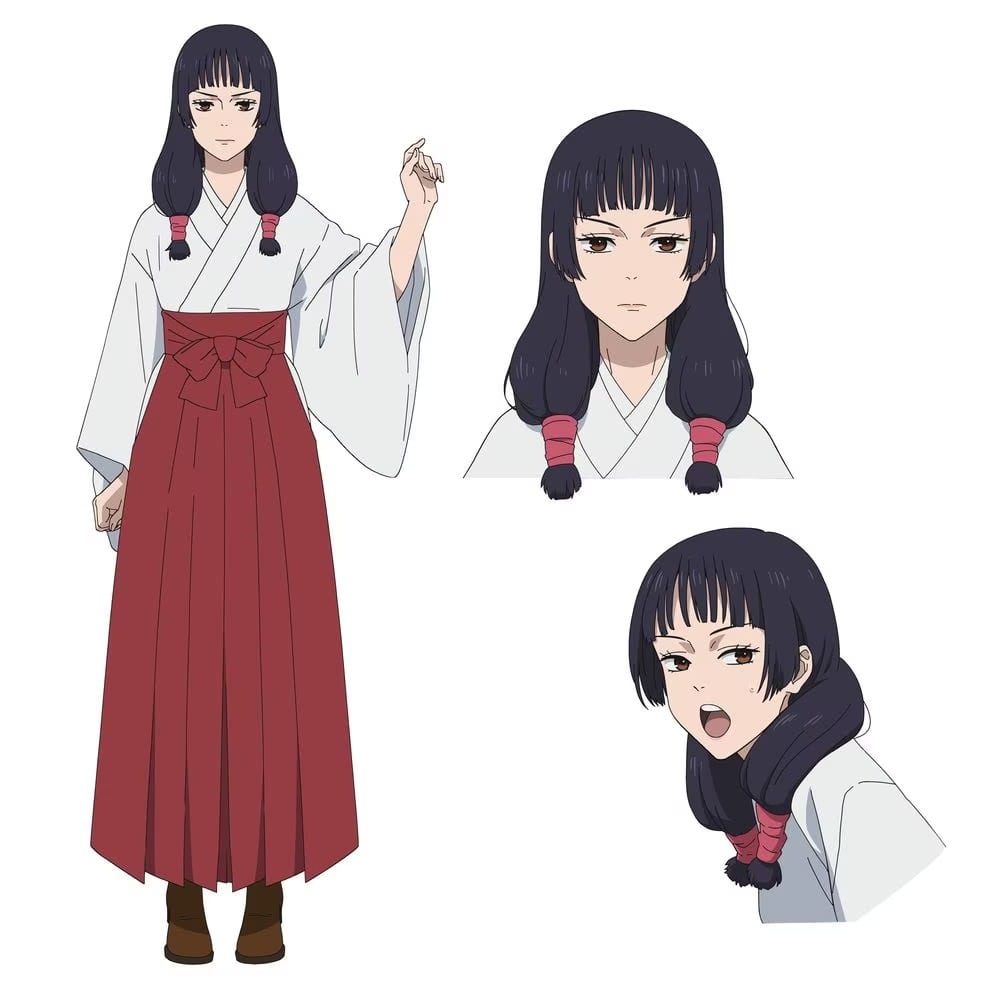 Utahime Iori is a student at Kyoto Jujutsu High School. She displays her sorcery skills, particularly her Sound Manipulation technique.
Masamichi Yaga, the principal of Tokyo Jujutsu High, demonstrates his expertise as a sorcerer by using his Cursed Corpse technique.
Misato Kurai is a minor character in Jujutsu Kaisen, a Tokyo Jujutsu High School student.
Jujutsu Kaisen previously revealed the character design for young Gojo and Geto:
At Anime Japan 2023, it was revealed that season 2 will include anime-only scenes to extend the screen time as Hidden Inventory Arc spans only 14 chapters.
Jujutsu Kaisen season 2 will have a different director for the series. Season 1 director Sunghoo Park left Mappa to make his own new studio. Shota Goshozono will be directing the 2nd season.
Jujutsu Kaisen anime is based on manga of the same name, written and drawn by Gege Akutama. Mappa Studio picked up the manga for an anime adaptation. The first anime season aired between October 2020 to March 2021. The series received a movie adaptation from Mappa studio, which adapted the prequel manga "Jujutsu Kaisen 0". Both the first season and the anime film are available on Crunchyroll.
Crunchyroll describes the anime series as follows:
Yuji Itadori is a boy with tremendous physical strength, though he lives a completely ordinary high school life. One day, to save a classmate who has been attacked by curses, he eats the finger of Ryomen Sukuna, taking the curse into his own soul. From then on, he shares one body with Ryomen Sukuna. Guided by the most powerful of sorcerers, Satoru Gojo, Itadori is admitted to Tokyo Jujutsu High School, an organization that fights the curses… and thus begins the heroic tale of a boy who became a curse to exorcise a curse, a life from which he could never turn back.