The Spring 2022 anime season (which starts this April) is nearly upon us and that means plenty of new anime to watch and fall in love with. And with so many of the Spring season, being a 2nd or 3rd season we'll all have some binging to do before April!
Like last time, please keep in mind that this list was not created by me. Rather, it was created by all worldwide anime fans over on MAL. So if you think any anime doesn't deserve to be here remember this is off of MyAnimeList's member count for each of these upcoming series. With that out of the way, let's jump into this list, as usual, the list is sorted from lowest to highest. Hopefully at least one of these titles, interests you enough to watch it!
10. Ascendance of a Bookworm 3rd Season
Release: April 12th, 2022
Up first we have the lowest ranking anime in the top 10, the third season of, Ascendance of a Bookworm. Adapted from the light novel of a similar name, Ascendance of a Bookworm is an isekai anime, but not the typical reincarnation anime instead something much more interesting. The anime is animated by the lesser-known, studio Aija-Do. Most known for their work on the popular Magic Tree House movie back in 2012, the studio has been animating Ascendance of a Bookworm since its very first season. It's currently unknown how many episodes are in this upcoming season, but guessing from previous seasons the episode count could be anywhere from 12-14 episodes.
Urano Motosu loves books of all kinds, reading any and all literature. She is about to achieve her dream job of becoming a librarian when she gets into an accident and dies. With her last breath, she wishes she could have read more books in her lifetime. Fate was clearly listening to her and grants her that exact wish as Urano Motosu is reincarnated into a new world. Now she has a life as Myne, a fragile five-year-old girl living in a medieval era. Now with a whole new life in which she can read books, Myne goes to start her new journey when she finds that books in this world are extremely scarce and the few she finds are very expensive. But this doesn't stop the book-obsessed Myne, if there are no books around she'll just make some herself!
9. Science Fell in Love, So I Tried to Prove It 2nd Season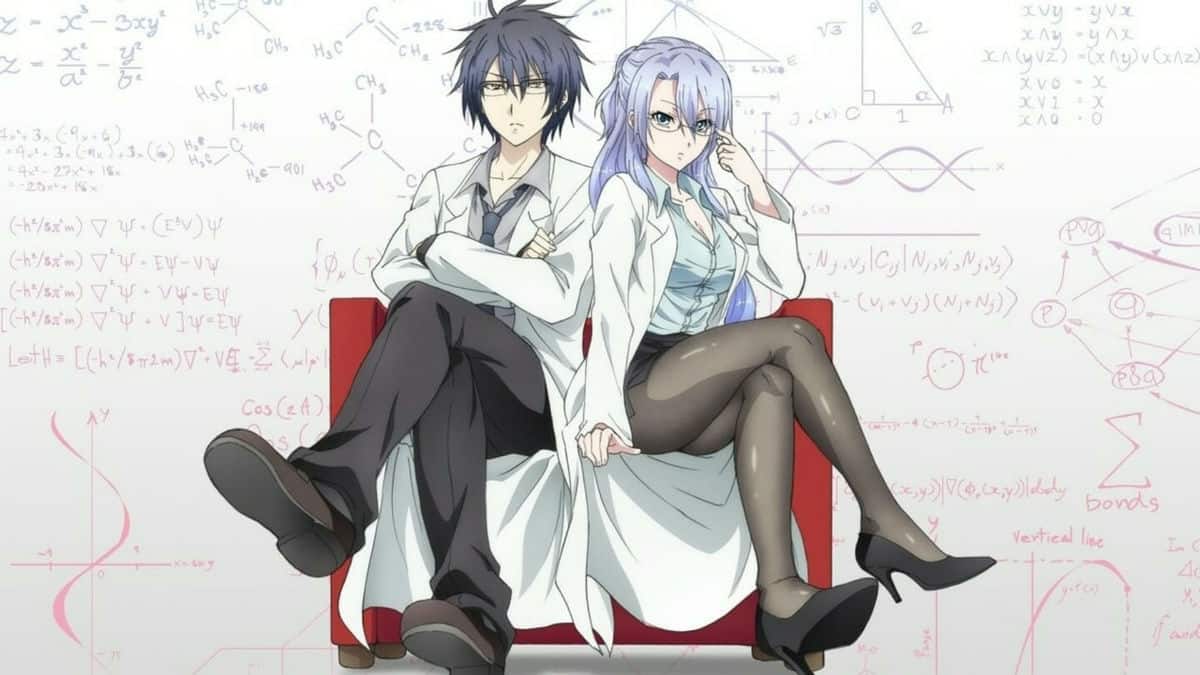 Airing Every Saturday
Next on the list, we have an anime that's already started releasing! Yup, that's right, the first episode of Science Fell in Love, So I Tried to Prove It 2nd season is already out and can be streamed right now! Adapting from the manga of the same name, this romantic comedy series just keeps getting better and better! Animated by Zero-G, the studio behind hit comedy series Grand Blue, Science Fell in Love, So I Tried to Prove It is sure to be an interesting watch. Much like the other entries on this list, it's unknown how many episodes are in this second season. However, going off the episode count for the last season, I would guess that there will be approximately 12 episodes.
It's widely believed that there's a scientific explanation for every phenomenon in our universe. However, there are lots of aspects science hasn't deciphered yet. One of these is love! It may seem impossible to apply science to such a complex yet basic human emotion, but this group of daring university scientists will try! Can they quantify the feelings that they express and can they prove the science behind love?!
8. A Couple of Cuckoos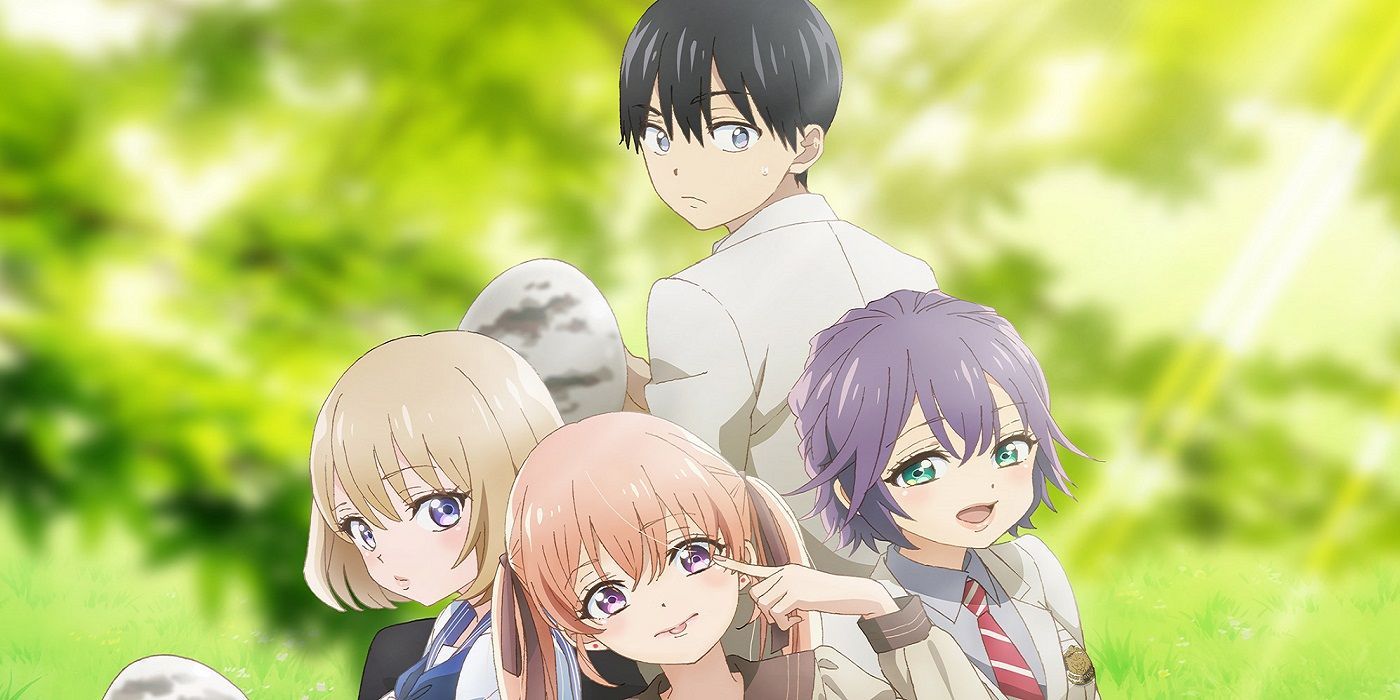 Release: April 24, 2022
A Couple of Cuckoos is next on this list and yes the series title matches the series very well. Adapting from the manga of the same name, this romcom pulls out all the surprises constantly. If you don't believe me just check out the first chapter of the manga or wait till the first episode releases! Animated by Shin-Ei Animation this series is sure to have amazing and fitting animations throughout its entire showing. As for how long that is… We currently don't know. However, if I had to guess, I would say this series would have an average seasonal episode count of 12. We'll have to wait and see if I'm correct!
16-year-old super-studier Nagi Umino, the second-year student at the Meguro River Academy high school, was switched at birth. On his way to a dinner to meet his birth parents, he accidentally meets the brash, outspoken, Erika Amano, who is determined to make Nagi her fake boyfriend as she never wants to actually marry. But once Nagi makes it to dinner, he finds his parents have decided to resolve the hospital switch by conveniently having him marry the daughter his birth parents raised…who turns out to be none other than Erika herself!
7. Aharen-san wa Hakarenai
Airing Every Saturday
Just like our previous entry on this list, this upcoming anime has in fact already started airing. An episode of the Aharen-san wa Hakarenai series released its first episode yesterday afternoon. And to no surprise did fans absolutely adore it, (come on, just look at her face). Adapting the popular manga of the same name, Aharen-san wa Hakarenai is currently being animated by the relatively new Felix Film studio, most known for their work on Nekopara. Much like most of the anime on this list, it is currently unknown how many episodes will be in Aharen-san wa Hakarenai's first season.
Reina Aharen is a small and cute student with a quiet voice. She is also quite bad at determining other people's personal spaces. The only one who can truly understand her is Raidou Matsuboshi who is seated behind her in class. Raidou has a menacing face but in reality, he is just a kind boy with a sometimes wild imagination. The series follows their very odd friendship beginning where their friendship was first struck. When Raidou picked up Reina's eraser…Follow this odd friendship with new episodes airing every Sunday!
6. Date A Live IV
Release: April 8th, 2022
The popular Date A Live is back! And this time for its 4th season! Set to release on April 8th, fans across the globe are excited for the next installment of the Date A Live series. This time around the season is set to be animated by the relatively unknown Studio GEEK TOYS. As usual, we do not have any info on how many episodes this season will feature, but going off of previous seasons, I believe it's safe to assume anywhere from 10-12 episodes.
Date A Live follows a boy named Itsuka Shido who meets a spirit girl who has been rejected by a devastated world. The girl, who Shido names Tohka, happens to have wiped out much of humanity 30 years ago, and now she is back. The only way to stop her is to date her.
5. Shikimori's Not Just a Cutie
Release: April 10th, 2022
Yet another promising anime of the Spring 2022 season, Shikimori's Not Just a Cutie! A series that some fans are saying already has the best girl of the season! Adapting from the manga of a similar name, Shikimori's Not Just a Cutie is set to be an interesting romance/slice of life story following the adventures of Shikimori and her boyfriend Izumi. Animated by the slice of life giant themselves, studio Doga Kobo, this anime is sure to gain tons of fans quickly. I know I'll be watching, will you?
Shikimori seems like the perfect girlfriend: cute, fun to be around, sweet when she wants to be… but she has a cool dark side that comes out under the right circumstances. And her boyfriend Izumi loves to be around when that happens!
4. Komi Can't Communicate 2nd Season
Release: April 7th, 2022
The ever-popular Komi Can't Communicate is back this season for its 2nd Season! After an amazing run-over on Netflix, back in the fall 2022 season, the streaming giant has announced that it will be back with a new season. Episodes will start streaming on April 7th! The series will still be animated by Studio OLM, the studio behind our childhood AKA Pokemon, as well as the recent hit Odd Taxi. Meaning we can still expect to see all of Kom's strange comedic and comical expressions that we all love! As for the episode count, it's still unknown however, it should be around the standard 12 episodes!
Komi enters high school and becomes instantly popular because of her elegance and beauty. However, she has one problem, she can't communicate with anyone. Tadano (an average schoolboy), who sits beside her notices that Komi-san has difficulties communicating. Tadano makes it his mission that he will help Komi to get 100 friends.
3. Spy X Family
Release: April 9th, 2022
Now here's a series I'm very excited about, Spy X Family! Manga readers like me know, this series will be a laugh-out-loud wild ride of a series. Adapting from said manga, this brand new Spring season release is set to be animated by CloverWorks, if you don't remember CloverWorks dominated the winter season with three new series, one of which is the now popular My Dress-Up Darling! Much like the other series on this list we currently don't know how many episodes will be in this show's first season, until it's confirmed we should assume a 12 episode count!
Spy x Family follows a spy with a mission, one that requires a certain requirement…a family! Doing the most logical thing he can think of, he adopts a daughter and hires a wife! His newly hired family seems to be normal; however, what he doesn't realize is that both his daughter and fake wife are hiding a secret. His new daughter is secretly a mind reader and his wife turns out to be a dangerous assassin, not even his new dog is normal! Can this spy manage his absurd ragtag family and hopefully get his daughter to follow the mission or will he fail horribly, find out when Spy X Family begins airing!
2. Kaguya-sama: Love is War Ultra-Romantic
Release: April 9th, 2022
Coming in at second place is Kaguya Sama: Love Is War's third season! The now-famous romcom series following the absurd everyday life of Shuchiin Academy's student council will be back this Spring! Continuing from where they left off last season, the upcoming season is set to start adapting from chapter 92 of the manga. As to how much they'll cover or how many episodes the season will be, we currently do not know.
As leaders of their prestigious academy's student council, Kaguya and Miyuki are the elite of the elite! But it's lonely at the top… Luckily for them, they've fallen in love! There's just one problem—they both have too much pride to admit it. And so begins the daily scheming to get the object of their affection to confess their romantic feelings first…
1. The Rising of the Shield Hero 2nd Season
Release: April 6th, 2022
Finally coming in at the number one spot for the Spring 2022 season is… The Rising of the Shield Hero season 2! After taking the anime world by surprise with its breakout first season, this adventure fantasy series is back for more! Based on the now popular light novel of the same name, The Rising of the Shield hero is set to start airing on April 6th, 2022. Animated by the folks over at studio Kinema Citrus we're sure to have some amazing animation! And unlike the rest of the anime on this list, we actually have a confirmed episode count for this series! That's right, the second season of The Rising of the Shield Hero is currently set to air for a total of 13 episodes! So be sure to stream them as they come out!
The Rising of the Shield Hero follows Naofumi Iwatani, a 20-year-old university student who has been whisked away to a fantasy game-like realm of monsters and magic after discovering a book about Four Heroes. Iwatani is chosen as one of these four and given the mantle of the Shield Hero. The other three were also young males summoned from worlds similar to Iwatani's, but it was he who got the short end of the stick. The least charismatic of the bunch, only one woman joined his party, and that person soon betrayed him and falsely accused him of rape! Now the cynical Iwatani must somehow survive in a new and dangerous world that despises him.
Of course, other continued tv animes are still airing during this time, however, since they do not count under the Spring 2022 season anime we have decided not to count them. But don't worry as you can still enjoy weekly releases for the likes of One Piece, Boruto, and Shaman King (maybe even Pokemon)!
Are you excited for any of these series? Have you found a new watch or where you already waiting for these to release? Do you agree with MAL users? Let us know your thoughts in the comments section below!
For more news about everything anime and manga, be sure to visit our main Anime Senpai page! We have new articles daily, so check them out!