Updated on March 23rd, 2022
With so many popular manga series ending soon or already finished, you may be asking yourself, what will I read now? Will anything top the series I've been following up till now? Will any character fill the titan foot-sized hole that Eren Yeager left in our hearts?
Well, you can stop your wondering because we here at Anime Senpai are bringing you eight new and upcoming manga series you should be reading RIGHT NOW!
Meika-San Can't Conceal Her Emotions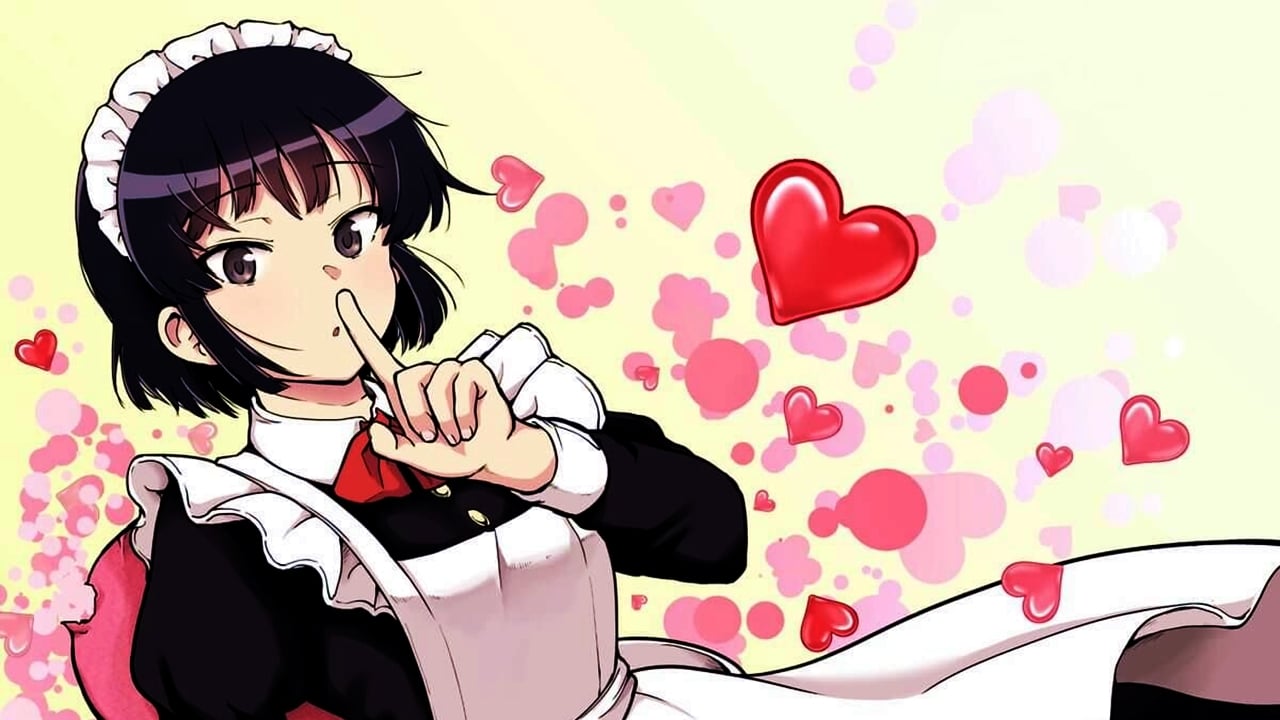 Genre: Romance, Comedy, Slice of Life, School Life
Starting us off with this romance we have, Meika-San Can't Conceal Her Emotions. This is a purely wholesome romance manga, though there is some drama involved, it is nowhere near as irritating as some other romcoms, (cough, Kanojo Mo Kanojo, cough).
This series publishes weekly and currently has 96 chapters released. It is an underrated rom-com about a maid and her master as they go through their high school lives. And of course, the side characters are also amazing too. If you're looking for something, short and sweet with minimal drama this is the series for you!
Meika-San Can't Conceal Her Emotions follows high school students, Kouta and Meika. Though they act as if they barely know each other in school they are very close at home. In fact, at the home, they share Meika is actually Kouta's maid! As the childhood friends go through their high school years and slowly realize they have feelings for each other their home life becomes more and more awkward as Meika struggles to conceal her emotions!
Hokkaido Gals Are Super Adorable!
Genre: Romance, School Life, Harem, Slice of Life
Next up we have another romance, Hokkaido Gals Are Super Adorable! Unlike the entry above this one Hokkaido Gals does have some romantic drama, but it's not a frustrating drama. A lot like Meika-san, this series is very wholesome and shows the beautiful region of Hokkaido whilst giving us an interesting romance story.
Hokkaido Gal's releases, (roughly), on a bi-monthly schedule and currently only have 68 chapters released. Though this series releases are slightly inconsistent the art behind it is simply amazing and a must-read for fans of wholesome romances.
Hokkaido Gals Are Super Adorable follows high school student, Natsukawa Tsubasa after his recent move from Tokyo to Hokkaido. Now in a new cold place far from the home he knows, Tsubasa overcome this challenging experience with help from his (Hokkaido born and raised) gyaru classmate, Fuyuki Minami, and the rest of his new friends. Of course with some romance sprinkled on top.
Undead Unluck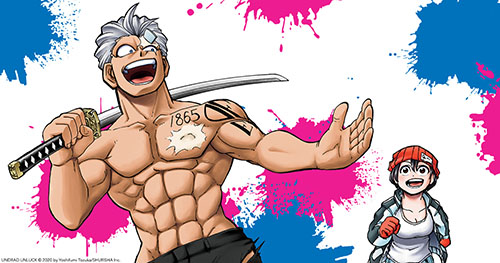 Genre: Action, Shounen, Supernatural, Sci-fi
The Undead and Unluck duo are up next! The first action shounen series on this list, Undead Unluck is one of the up-and-coming mangas that Weekly Shonen Jump puts out alongside its heavy hitters and it is slowly climbing ranks. The series is filled with a lot of action and some really good character development alongside its amazing power system, Undead Unluck is sure to make it big soon.
Undead Unluck releases weekly, alongside some other fan favourites such as My Hero Academia and Jujutsu Kaisen. The series currently has 93 chapters and shows no signs of slowing down any time soon. In fact, fans are pushing to get this series its much-deserved anime adaptation, so if there's any time to jump on board it's now!
Set in modern-day Japan Undead Unluck follows a young girl by the name of Fuuko Izumo, who unbeknownst to her has the ability Unluck. This ability brings upon extreme bad luck to people who touch her bare skin, to make matters worse the effects are even worse for those that she loves. After realizing her bad luck abilities Fuuko prepares to commit suicide when a negator with the Undead ability appears before her wishing to die. Thus beginning their action-filled, (occasionally naked), adventure.
Sakamoto Days
Genre: Action, Comedy
Chances are you have probably heard of Sakamoto Days before, either on Youtube, Tik Tok, or other social media. The series was recently green-lit and had a very interesting first chapter that blew up online. Though it's kind of flown under the radar since Sakamoto Days is still a great action-comedy. If you are trying to understand what the series is as a whole I'll simplify it for you. Think, The Way of the Househusband with splashes of Spy X Family, (which was recently confirmed for a 2022 release), mix those two series and you have Sakamoto Days.
Sakamoto Days has a weekly release placing a new chapter every Sunday over on the Viz media site. The series currently has 53 chapters out and each one somehow manages to outdo the last in both comedy and action.
Set in a world of assassins and mercenaries Sakamoto Days follows the main character…Taro Sakamoto was the most feared and respected assassin to live. That was before, now he's retired and lives with his wife and daughter while running a small family convenience store. On top of all this, he's let himself go and put on lots of weight. Now with Sakamoto's assassin life coming back for him can he prove he's still got it while keeping his new family safe?
Boys Abyss
Genre: Seinen, Mature, Drama, Psychological
As the tag suggests this series is pretty mature, so if you're under the age of 14 or you're just looking for a nice read this series is definitely not for you. We have loads of other series on this list so be sure to check those out instead.
Again, this series involves sexual content and other mature graphic themes, readers discretion is advised. With that out of the way let's jump into the beautifully intriguing messed-up series that is Boy's Abyss.
Set in a small Japanese town, Boy's Abyss, also known as Shounen no Abyss follows the life of Reji Kurose. A young boy born in said town who has spent his entire life so far believing that he can never leave this town. He cannot leave his single mother to deal with his aggressive shut-in brother and their demented grandmother, and he can't escape his once childhood friend Gen Migeshi. The heir to the mining company that most men in his town go off to work in, the company Reiji will inevitably work in. However, Reiji's dull life is turned around when he meets a major idol working as a clerk in his local convenience store. Robbed of his innocence and once dull life Reiji is pulled into a web of lies, hidden secrets, betrayal, and uncomfortable truths.
This wonderfully dark, crazy ride of a series currently has 80 chapters released and continues to publish amazing chapters week after week with its current weekly release. Although there is no set day of the week, chapters are usually out and translated by fans around Thursday.
Oshi No Ko
Genre: Seinen, Slice of Life, Drama, Mystery
Another series currently published by Young Jump Magazine, Oshi No Ko like Boy's Abyss is another seinen series, though nowhere near as dark as its same-day release twin. If you're in or around the anime community chances are you might have heard Oshi No Ko, but it's even more likely you've seen it. Like this image above. Well, I'm here to tell you, not only does it look good, the series is good too. In fact, fans of the manga are pushing for it to get an anime adaptation.
Oshi No Ko as mentioned is a weekly release manga, published by Young Jump Magazine alongside Boy's Abyss. And just like the series above Oshi No Ko has no set release date, fan translations are usually out by Thursday. With 67 chapters currently released this up-and-coming manga only seems to be going up from here.
The series follows Aquamarine Hoshino, the secret child of sixteen-year-old Ai Hoshino, one of Japan's most famous idols. However, Aquamarine, better known as Aqua has a secret, he is actually Gorou Honda, or he was in his past life. As a doctor, Honda helped Ai secretly deliver her two twins but was shortly after murdered by a mysterious figure. After a fall through a hospital window, Honda opens his eyes to find himself on the lap of the idol as her newborn son alongside his new twin sister, Ruby. With his world upside down Gorou Honda struggles to walk the path of showbiz while also trying to protect his new mother's smile, and possibly her life…
Kaiju No. 8
Genre: Action, Shounen, Sci-fi, Kaiju
Next up we have the amazing series Kaiju No. 8 which is very steadily building up to be a new tentpole series for Jump. If I had to sum this series up by using other mangas I would say this series is a perfect mix between, Attack On Titan, and My Hero Academia, with just a touch of Chainsaw Man. As mentioned, this series is steadily building up to be a tentpole series for Shonen Jump, it has the potential, the story, and the art to do so. Plus now with a lot of hit series ending newer series like this could take their place. In fact, I wouldn't be surprised if the series were to get an anime in the coming years!
Kaiju No. 8 currently has 54 chapters released and continues to pump out more with its weekly release schedule. The series is set to release on Thursdays and is usually out on Viz media by this day as well. If I were you I would jump on this series and start reading because it's only getting longer and better from here.
Set in a world where grotesque monsters or "kaijuu" have been appearing in and around Japan and terrorizing citizens. The series Kaiju No. 8 follows 32-year-old Kafka Habino. An unsatisfied man who works as a sweeper, someone who cleans up after a fight between kaijuu and the defence corps. Kafka instead wants to join the defence corps that protects civilians and kills kaijuu. After being paired with a new 18-year-old sweeper recruit, Leno Ichikawa, Kafka is reminded of his one goal. Following a series of unfortunate events with this new recruit Kafka runs into a parasite kaijuu and suddenly gains powers. Now with his new powers, Kafka once more aims for his goal of joining the defence corps.
Ayashimon
Genre: Action, Shounen, Supernatural, Comedy
If you like One Punch Man, Jujutsu Kaisen, and anything to do with Yakuza, you'll love this new series. Written and illustrated by the author of Hells Paradise: Jigokuraku, (which is getting its own anime adaptation soon), this series promises to be a wild and exciting ride. If you won't take my word for it, check out the first seven chapters that are out now and see for yourself!
Since the series just started its serialization in late 2021 Ayashimon currently only has a mere seven chapters out. However, don't let this push you away from reading as the series is releasing weekly, meaning we are getting a new chapter every Sunday. This series is definitely something you should start now alongside other Sunday releases because in due time it will probably be one of the bigger manga of shonen jump, alongside our previous entry of course.
Maruo Kaido, inspired by the heroes of manga and fiction, has spent his entire life training. He has now become so strong that no business will hire him and no martial arts group will even accept him. Just as Maruo is about to reach his wit's end he runs into a young girl, who is fleeing from an enemy yakuza group?! After saving her the young girl reveals herself to be older than Maruo and explains to him that the group he beat up were all "Ayashimon" –supernatural creatures possessing various powers. Urara, (the girl), thanks Maruo but claims that since he is human she cannot bring him along. Excited about all the new fights he can have Maruo rejects this and forces the girl to bring him along, thus making him the first member of Urara's new yakuza gang.
Of course, there are many mangas we probably missed and some that we just couldn't fit into t his list such as Mashle: Magic and Muscles, Blue Box, and the almost brand new Doron Doron. If you have your own new and upcoming manga that you think belongs on this list be sure to let us know in the comments below!