Updated on October 20th, 2022
Black Clover fans… it's that time! Leaks for Black Clover chapter 341 are now out, and just…wow! Yuki Tabata has done it again with a fantastic chapter and a shocking plot twist!
We'll be getting into all that, and everything else you need to know about this week's chapter just below!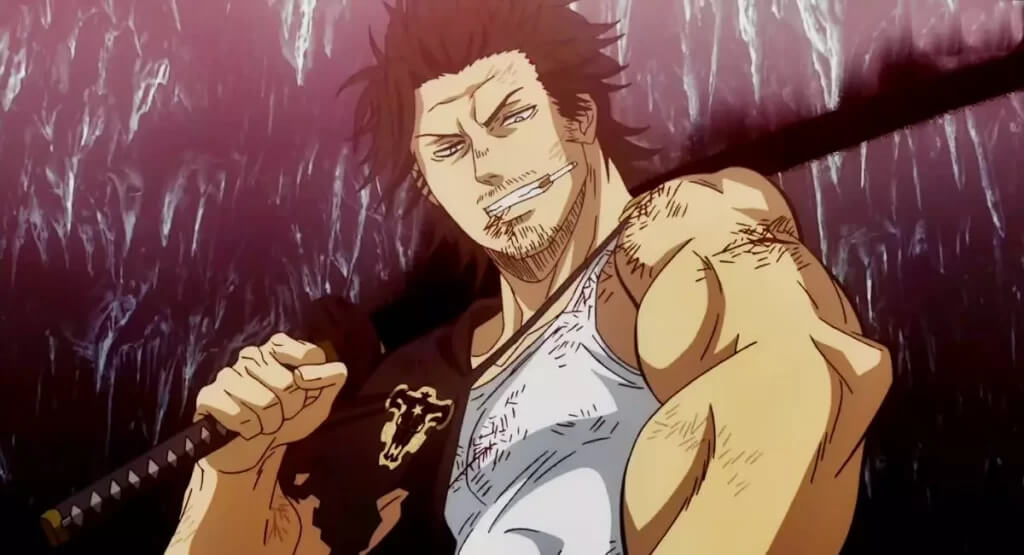 Chapter 340 Recap
Before we jump into spoilers for chapter 341, let's recap what went down in the latest chapter!
Chapter 340, titled "Opening," follows Asta as he trains with his newest mentor, Ichika Yami, the younger sister of Captain Yami!
After continuously practicing his new technique, Heavenly Severance, Ryuuya (Yami's sister) decides it's time for Asta to practice in a battle. Facing him up against Ichika. Immediately, Asta realizes that she means business, and the two launch into their fight!
Though our hero has himself coated in Anti-magic, the land of Sun native figures out that she can still manage to land some hits on him once his focus wavers. Even while being completely overpowered, Asta manages to grasp what they are trying to teach him and even manages to just barely block one of Ichika's strongest attacks!
Also Read: Black Clover: Asta Finally Meets Captain Yami's Family
Despite his sword taking the brunt of the attack Asta still gets sent flying away, making Ichika and Yami believe that Asta has been defeated. However, the Wizard manages to stand up and even claims he's ready for more.
Ichika quickly ends him by slamming his head into the ground. Although he lost, Ryuuya is very impressed with how quickly Asta has grasped what they've taught him and just how strong he really is. As the chapter ends, with Asta still knocked out, Ryuuya comments on how he's excited about what's next for the boy.
Chapter 341 Spoilers
Now that we are all caught up let's dive right into chapter 341. Warning, however, some raws for the upcoming chapter are already out, so there are confirmed spoilers below; you have been warned.
Chapter 341 seems to kick off with Asta continuing his training alongside three of the others of the Land of Sun's, Ryuzen Seven, all three of which I must say have some outstanding character designs! Though he's been hard at training, Asta still pretty much gets wiped by these masterful mages, but in typical Asta fashion, he's up and ready for more!
And after getting healed up, adequately introduced to these three mages, and a brief thanks by Ryuuya, that's exactly what the group dives into, round two! After much training, as can be seen with the sun coming down, Ichika finds Asta lying on a rock, staring at the skies.
She quickly explains that due to Ryuuya being busy, running the still-unstable Land of the Sun, she has been tasked with watching over him. Clearing some confusion up for Asta, the mage goes into what exactly Ryuuya's right eye is and what it can do.
Known as "Tengetsu" or clairvoyance, through his right eye, Ryuuya can see everything that is currently happening in the present time. From there, Ichika goes on a fangirling tangent on how awesome Ryuuya is, something that seems so out of character for her but at the same time not.
In response to her fangirling, Asta begins to talk about Captain Yami and how great of a mentor and teacher he has been to Asta. However, the conversation quickly turns dark when Ichika tells the Clover mage not to talk of that man. When asked why the Ryuzen Seven member responds that he is the worst scum to exist, telling Asta that he killed their entire family.
And with that bombshell, followed by what looks to be the start of a flashback, chapter 341 comes to an exciting end! With a near promise that the next chapter will be a flashback, I cannot wait to get into what exactly Ichika means…who knows, it could be an almost Itachi situation!
Release Date
Black Clover chapter 341 is expected to release on Sunday, October 16th, 2022. As of the writing of this article, there have been no announced delays to the upcoming chapter.
Meaning that the official English release of Black Clover will most likely stick to the schedule and release as usual.
Where To Read
You can read Black Clover officially and for free on both Viz Media and Manga Plus. Of course, you can also read the series through the recently launched Manga Plus app. Please try to read the series officially, as this supports both the author and allows them to create more stories.
Let us know what you think of this week's chapter in the comments below. For more news about everything anime and manga, visit our main Anime Senpai page! We have new articles daily, so check them out!
We will be back next week with even more Black Clover content so stay tuned till then!