Kyōsuke Kamishiro's romantic-comedy light novel series, Mamahaha no Tsurego ga Motokano datta (My Step mother daughter is my Ex-girlfriend) is getting an anime adaptation by Kodakawa. The anime announcement was made back in July 2021, and so far, release date has not been announced.
Also check out similar manga series like "My girlfriend cheated on me with a Senior, So I am cheating on him" and "Its not cheating, If it is with your step sister" light novel series.
Synopsis
A certain boy and girl in middle school became a couple, flirted with each other, disagreed on trivial things, became more frequently irritated with each other… and eventually broke up upon graduation. Now in high school, the two of them, Irido Mizuto and Ayai Yume, wound up meeting each other in the most unexpected fashion.
The former couple, brought together through parental remarriage, decided to be mindful of their parents' feelings and came up with a 'sibling rule'—where the first one to become conscious of the other as a member of the other s*x loses, but…When they encounter each other in the bathroom, commute to and from school together, along with the memories of the past and living under the same roof, just how do they disregard each other!?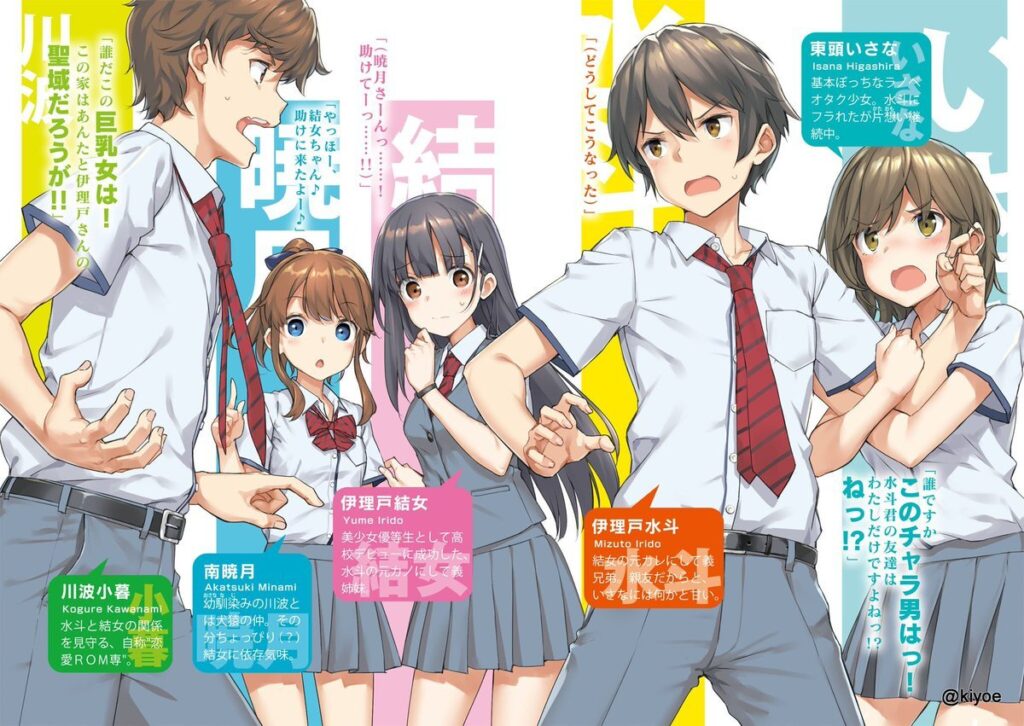 The light novel series is written by Kyōsuke Kamishiro and illustrated by Takayaki. It began serialization in 2017 at the light novel website called Kakuyomu. Print version of light novel started under Kodakawa in Dec 2018. There is also a manga adaptation drawn by Rei Kusakabe, which began serialization in Niconico Seiga website.
Source: Official Twitter
© KADOKAWA CORPORATION 2021