Chainsaw Man anime has released the third trailer, revealing the series's opening theme song and the fact that each episode will have a different ending song from various prominent artists.
The official anime website of Chainsaw Man anime adaptation has also revealed the voice actors of Pochita, Himeno, Kobeni Higashiyama, Hirokazu Arai and Kishibe. With that, we have the complete list of voice actors for the major Chainsaw Man characters.
Here is the complete list of Chainsaw Man voice actors and their previous most popular anime roles:
Pochita
Denji's pet devil, Pochita, will be voiced by Shiori Izawa, who is known for voicing some of the cutest characters in the anime industry. Izawa has previously voiced Nanachi from Made in Abyss, Saya Sasamiya from The Asterisk War, Matsuri Mizusawa from Citrus, Noriko Kamomebata from Kuzu no Honkai, and Diona from Genshin Impact.
Kishibe
Kenjiro Tsuda will be voicing Kishibe in Chainsaw Man anime. Having an intense voice, Kenjiro Tsuda is known for voicing the strongest anime characters. Orsted from Mushoku Tensei, Overhaul from My Hero Academia, Kento from Jujutsu Kaisen, and Isshiki from Boruto are some of his most recent works.
Hirokazu Arai
Taku Yashiro will be voicing Hirokazu Arai. He is known for the roles of Vulcan Joseph from Fire Force, Yuu from Mieruko Chan, and Baraki from Welcome to the Demon School, Iruma Kun.
Kobeni Higashiyama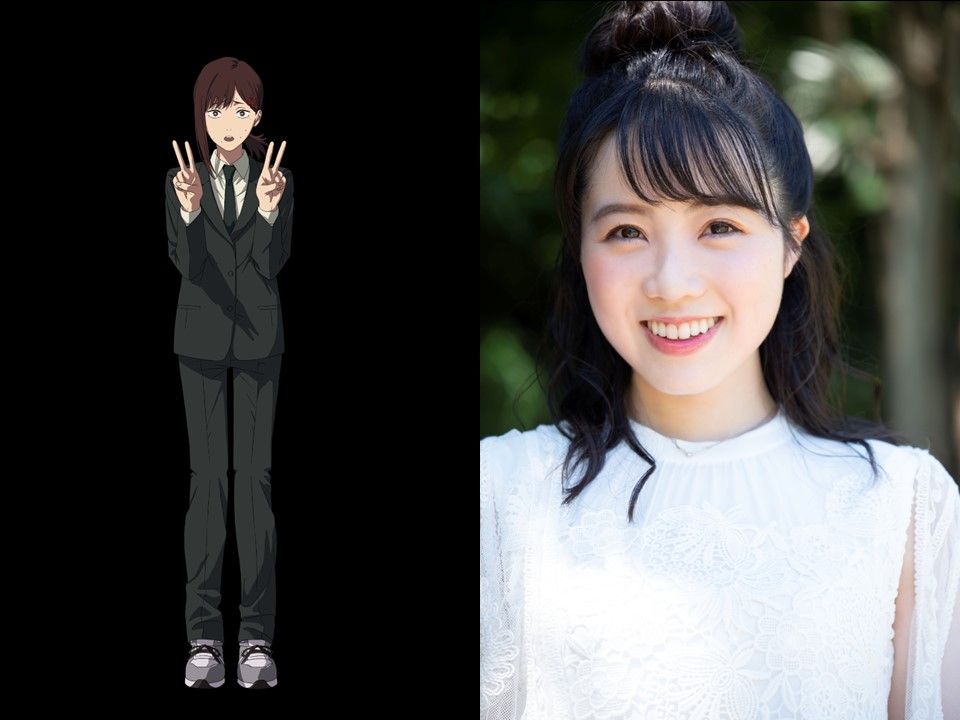 Karin Takahashi will be voicing Kobeni Higashiyama. Her previous voice acting roles include Suika from Dr. Stone, Haru SORAMACHI from Between the Sky and Sea, and Yui NATSUKAWA from Ace of the Diamond.
The previously announced main voice cast includes:
Kikunosuke Toya will voice Denji (Toya does not have any previous work as he has been cast as a completely new voice)

Tomori Kusunoki as Makima (previous roles include Futaba Igarashi from My Senpai is Annoying, Natsumi in Deca Dence, and Hanako Sato in Aharen-san wa Hakarenai)

Shogo Sakata as Aki Hayakawa (another relatively new voice actor with minor roles as Karin Sasaki in Fire Force and MASA in Ya Boy Kongming!

Fairouz Ai will voice Power (Previous roles of Fariouz Ai include Jolyne Cujoh from Jojo Stone Ocean, Kokoro Aiura from Kakegurui Twin, and Young Mikey in Tokyo Revengers).
Synopsis
Denji is a teenage boy living with a Chainsaw Devil named Pochita. Due to the debt his father left behind, he has been living a rock-bottom life while repaying his debt by harvesting devil corpses with Pochita. One day, Denji is betrayed and killed. As his consciousness fades, he makes a contract with Pochita and gets revived as "Chainsaw Man" — a man with a devil's heart.