The news of Hunter x Hunter return took the internet by storm. Many of the fans celebrated the return of their favourite series, but there are few who still do not believe that the news of HxH coming back is true. After all, this information comes from a Twitter account which was created 1 day ago, and it certainly doesn't have a blue Twitter verified check mark.
The Hunter x Hunter return have not been announced via any official channels including Shonen Jump (the magazine where HxH manga gets published), so it is understandable that many fans will doubt about HxH return. We have collected all the information from credible verified Twitter accounts and websites below.
Oricon News
Oricon is one of the biggest websites in Japan when it comes to the entertainment industry. They did the fact checking interview and reached out to one of the spokeswoman of Shuiesha (which is the parent company of Shonen Jump), she told Oricon: "I heard that it belong to him". She reported that Mr. Togashi himself opened his own Twitter account.
One Punch Man Artist Confirms
One Punch Man manga artist, Murata Yusuke, who has a large following on Twitter, confirmed that the new Twitter account belongs to Togashi. They retweeted the announcement of HxH with the caption "I was with the person himself".
Verified Accounts Following Togashi
The Japanese Shonen Jump Twitter account can be seen following Togashi's new account. Natsuki Hanae, Tanjiro's (Demon Slayer) voice actor is also following Togashi.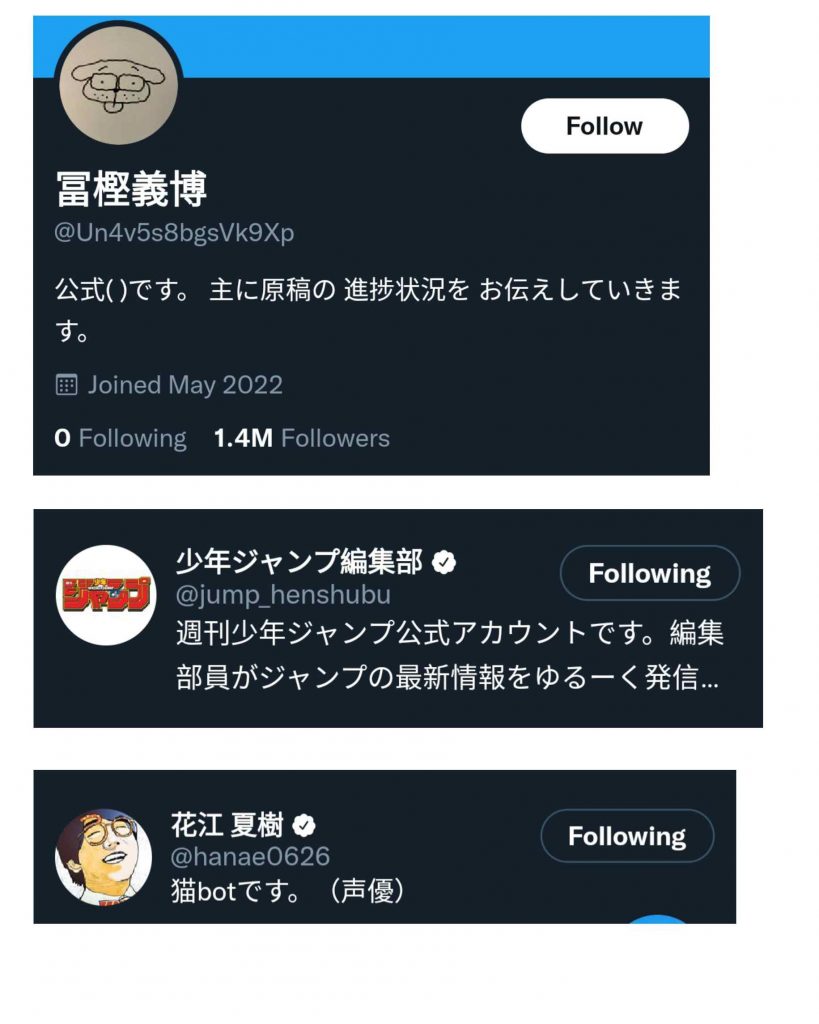 Hopefully, Twitter will verify Togashi's account quickly, and Shonen Jump will also officially announce the return of Hunter x Hunter in upcoming days. Fact Check: HxH author's Twitter account is indeed real.
Hunter x Hunter manga started serializing in Weekly Shonen Jump since March 1998. The series was adapted by Mad House into anime series, which aired from Oct 2011 to Sept 2014 with a total number of 148 episodes. Hunter x Hunter anime has a rating of 9.08 on My Anime List from almost 1.2 million users.