Published on September 26th, 2022
Creating an original anime series is always one of the most challenging processes since you don't have source material to rely on, not to mention that it should always intrigue viewers. None of this concerns the latest anime series, Engage kiss, which managed to win over a lot of anime fans.
The anime was filled with unexpected plot twists, insane character developments, and spectacular fights that will keep viewers mesmerized for a long time.
The series has left viewers wondering when we will see the second season. Here is everything we know so far.
Engage Kiss Season 2 Renewal status:
Engage Kiss season 2 has not been officially confirmed yet. Although we have not received confirmation from official sources, according to rumors, season 2 of Engage Kiss will likely release in 2023.
Takeshi Takadera, the sound director of Engage Kiss, teased fans about season 2. He tweeted:
Thank you for watching the final episode of Engage Kiss! I'm not sure when but I really look forward to coming the second season someday! I hope to see you next time
Engage Kiss Game As A Sequel
Engage Kiss anime is getting a game adaptation titled "Engage Kill," originally announced on April 24, 2022. It will be a mobile game (available on android and IOS) developed by Square Enix. A new opening animation was revealed on Sept 25, 2022. The game will serve as a sequel to season 1.
Rumours & Leaks
Streaming website Bilibili, the largest streaming website in China, accidentally listed Engage Kiss anime with 26 episodes instead of 13 episodes. This information was posted by Sneaky (anime leaker) on their Twitter account.
According to Twitter anime leaker, Sneaky, he has reliable information from his source that season 2 will be announced on January 7, 2023.
Next Official Update
Engage Kiss will hold a special event in Tokyo on January 7, 2023. The majority of the cast, including Soma Saito (role of Shu Ogata), Saya Aizawa (role of Kisara), Lynn (Ayano Yugiri), Rumi Okubo (Sharon Holy Grail), Akari Kito (Kanna Ogata), will be present. We will likely hear something about season 2 during this event.
As you might know, a renewal of the series depends upon the Blu-ray sales, the popularity of the series, and the availability of the staff (studio). We do not have enough data about Blu-ray sales, but the series' popularity can be measured after analyzing the popular anime ranking websites.
The Engage Kiss anime is rated 7.07/10 on MyAnimeList, 3.4/5 on Anime-Planet, and 6.5/10 on IMDB, which is not so good that season 2 could be greenlit right away, but not that bad either as the show to get cancelled.
The third and last factor is the studio's availability, and that is where Engage Kiss fans will have to hear some bad news. The studio who is in charge of animation, A-1 Pictures, is pretty busy next year. The studio is currently on more than 5 anime series, including Nier: Automata Ver1.1a, Mashle: Magic and Muscles, Solo Leveling, Eisen Flugel, and Kaguya-sama: Love is War -The First Kiss Never Ends.
Furthermore, Lycoris Recoil, another original anime like Engage Kiss, was animated by A-1 Pictures as well. Lycoris Recoil has better ratings than Engage Kiss, so if A-1 Pictures decided to choose between the two, they would prioritize the former animating Lycoris Recoil season 2 because it is likely to bring more profit.
Engage Kiss Overview: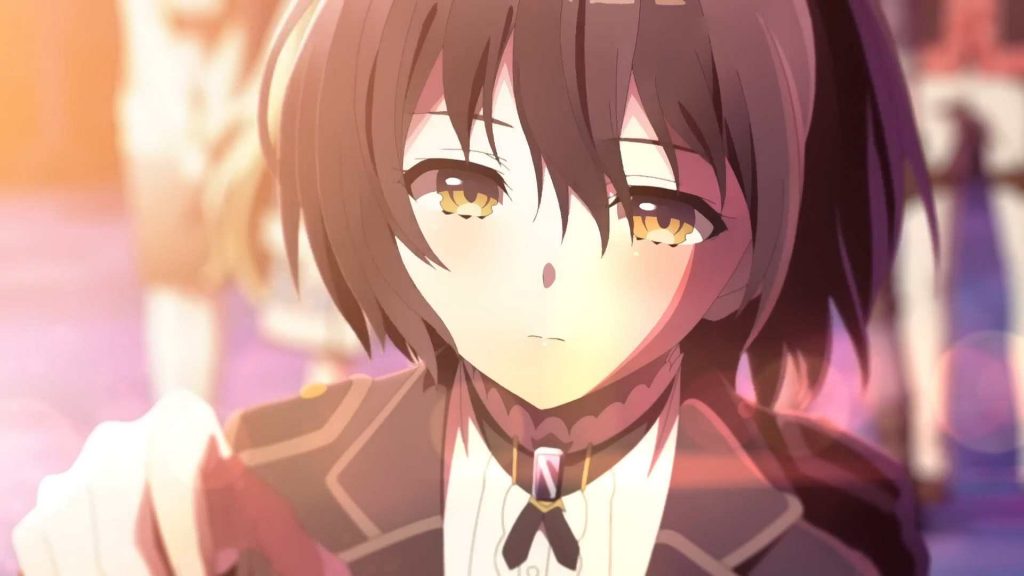 Bayron City, a pioneering metropolis built on a newly discovered energy source, promises every citizen a luxurious and comfortable lifestyle. Engage Kiss is a romantic-comedy anime original series that doesn't have any source materials.
The plot revolves around Shu, who lost his family, which consisted of his dad, mom, and a little sister, in an incident that involved demons. From that moment, Shu decided to revenge on his family. However, he speculates that his little sister might be alive.
Despite living in such a high-end city, Shu barely manages to make ends meet due to his reckless spending habits. . However, his partner Kisara, a demon, always helps him in whatever way she can. She forged contact with him to help him whenever he needed it.
The primary source of power for her is by kissing Shu. On the other hand, Shu keeps losing his memory due to the pact with Kisara. Although Shu doesn't remember much of it, he used to have a girlfriend named Ayano, who now helps him protect the city. But will Shu ever succeed in avenging his family?